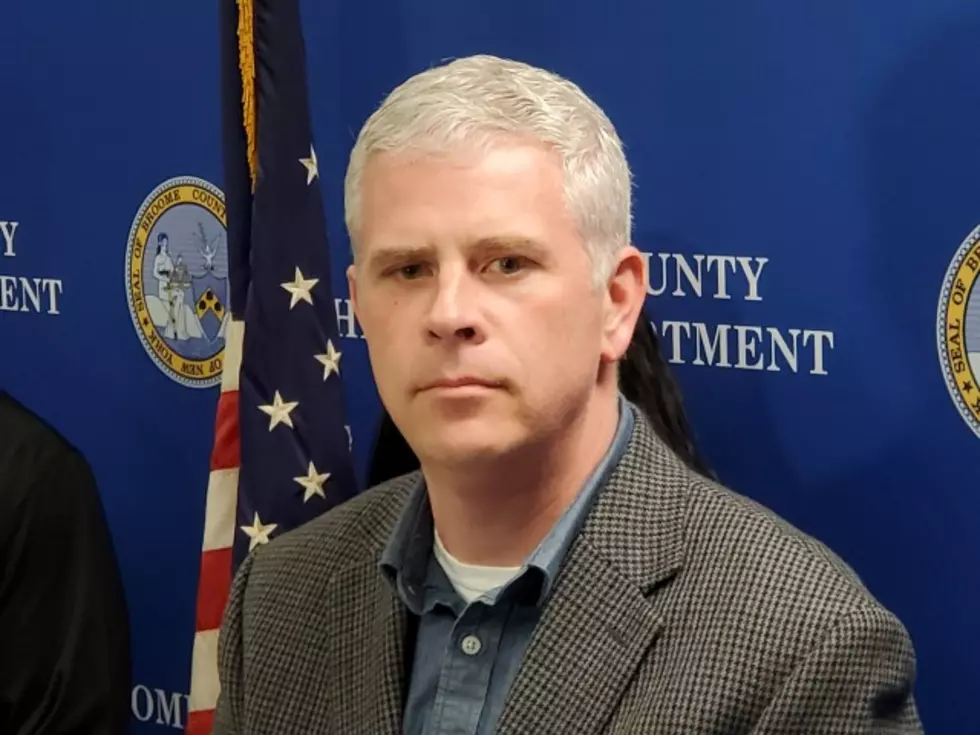 Broome Finances Wrecked By COVID
Photo: Bob Joseph/WNBF News (file photo)
Broome County is broke, taken down by the coronavirus pandemic.
Enter your number to get our free mobile app
During his weekly COVID update, County Executive Jason Garnar stressed the county's dire financial situation unless Washington sends relief money and sends it fast.  The Democrat says Broome is "out of money" and will be in "major trouble" if relief doesn't come by the end of August.
Broome built up a fund balance of $15 million after only having a few hundred-thousand set aside above expenses a few years ago.
Garnar says sales tax revenues, hotel/motel fees and money from Tioga Downs and Del Lagos resort casinos had been adding to the county's revenue stream before the pandemic hit in March.  The "rainy day" money has dried up and the County Executive says at the current rate, Broome looks to lose $11 million in an eight percent sales tax revenue drop and elimination of three to four million dollars from the still-closed casinos.
Garnar says if help doesn't come from a new stimulus package from Congress directly aimed at local government costs, entire departments and services may have to be eliminated.
Broome County already has over 300 job positions left unfilled in a hiring freeze, voluntary furloughs, retirements and other moves.
READ MORE: See 50 remote jobs that can pay well
More From WNBF News Radio 1290 AM & 92.1 FM