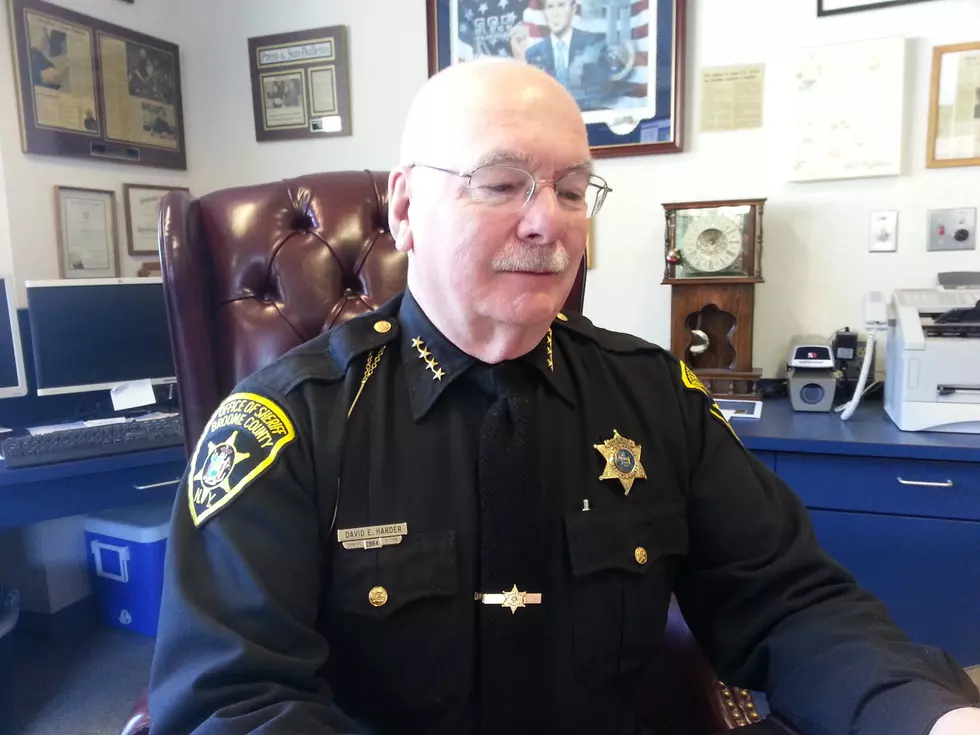 Broome Campaign Ad Controversy
Bob Joseph/WNBF News
In a rare move, Broome County Sheriff David Harder is getting into someone else's political fray.
The Republican Sheriff is responding to a political ad for County Executive candidate Jason Garner (D) in which a former member of the Broome County Sheriff's Office claims that incumbent Republican Executive Debra Preston bullied her and forced her to retire.
In a statement, Harder says "The County Executive is not my boss. Elected officials answer to the public that elects us.  I oversee the hiring and firing of my deputies and corrections staff, not the County Executive."  Harder says he spoke to former Deputy Dawn Shaffer prior to her retirement and she never indicated a problem with the County Executive.
Shafer had sued Preston in February of last year claiming the Executive had spied on her and a man she was dating but five months later the suit was dismissed on grounds that Shafer could not prove violations of her rights.
More From WNBF News Radio 1290 AM & 92.1 FM