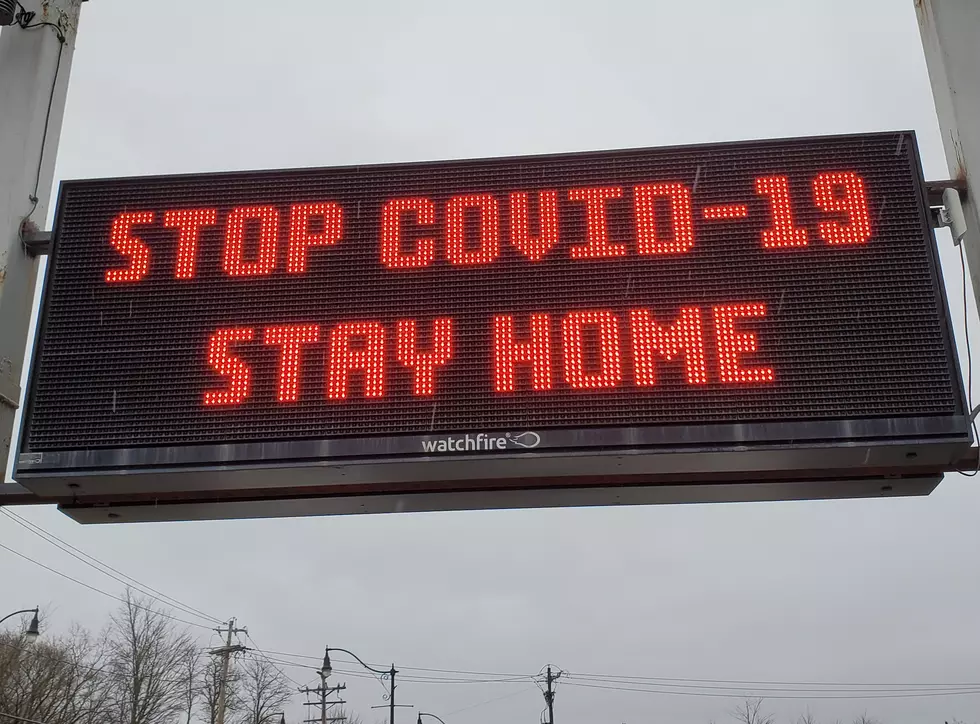 Broome County Executive Strongly Requests Residents 'Stay Home for 7 Days' as COVID Cases Soar
Photo: Bob Joseph/WNBF News (file)
Broome County Executive Jason Garnar is urgently calling on county residents to stay home for the next seven days as the county tries to gain control on a huge spike in the number of COVID-19 cases.
Overnight September 30, 54 new cases have been identified in the county, the biggest single one-day jump since the start of the pandemic in March, according to the county.
During a hastily called media briefing on Thursday, Garnar said "this is starting to get out of control." and called the spike "absolutely concerning."
Enter your number to get our free mobile app
County officials say these positive cases are the result of exposures that happened  between seven and eight days ago and they fully expect that of the 1,100 people in quarantine now, several of them will be added to the count of positive cases in the upcoming days.
Garnar says county authorities are "working around the clock to save lives" but residents must take the step of staying home for the next seven days. That includes getting take-out instead of dining out, attending virtual rather than in-person events like church services and canceling scheduled small gatherings.
The executive says schools and businesses could be shut down again, as had been the case in the spring when the pandemic was raging, if the county doesn't get control of this outbreak as quickly as it has cropped up.
See Garnar's press conference below:
10/1 UPDATE

Posted by Jason Garnar on Thursday, October 1, 2020
Prior to the past week, Broome was reporting only two to four new cases a day instead of the recent jump of dozens of positive COVID-19 tests a day this week.
Broome County's health director, Rebecca Kauffman reiterates that the spread is in the community with most cases being residents of an average age of 39.  There had been 14 new positive results for the coronavirus at Binghamton University reported Wednesday but, she said, while students can be affected, the problem is not centered with the University population.
Kauffman adds B.U. is, like everyone else, being asked to step up their efforts to control cases within the University community on and off-campus.
County officials admit they are dealing with "COVID-fatigue"; people getting tired of wearing masks, not being able to gather in groups as they had pre-pandemic and being told to follow other restrictions.  But, they point to this current rapidly-spreading "spiderweb" of cases as evidence of just how quickly the deadly virus can be passed and the situation become "almost out of control."
THEN AND NOW: See the Evolution of the Southern Tier