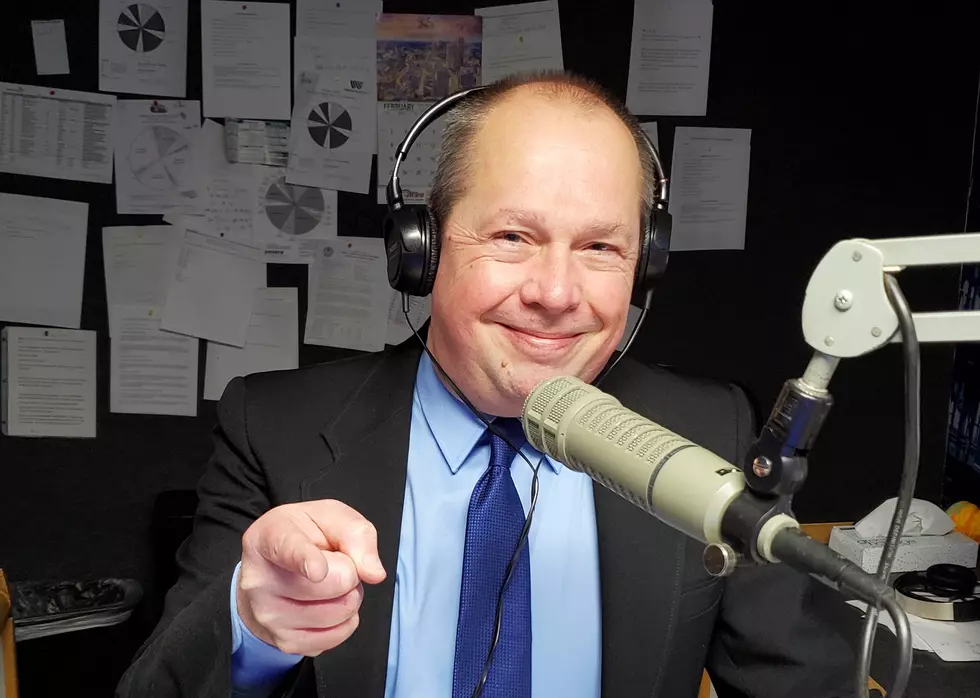 Bob Joseph Celebrates 40th Anniversary With News Radio 1290 WNBF
Photo: Roger Neel/WNBF News
Veteran WNBF News Anchor and host of Binghamton Now Bob Joseph has reached a career milestone.  On Tuesday February 18 Bob celebrated his 40th anniversary as a full-time employee with WNBF. He was hired by Stoner Broadcasting and continues his outstanding work 40 years later with current owner Townsquare Media.
Enter your number to get our free mobile app
Joseph hosts one of the most-listened-to programs in the Binghamton market,  Binghamton Now, featuring news- maker interviews, elected officials and people from all walks of life.
His news reporting continues to draw rave revues with not only excellence on the air but also in his writing and reporting online on the wnbf.com website.  Bob's ability to find news while it is happening is legendary.  His live, on-the-scene reporting is second go none.
A graduate of Union-Endicott High School Bob began his career with WNBF as a part-time employee when he was in his early teens and then became a full-time news reporter and anchor on February 18, 1980.
Today, we salute 40 years of excellence and service to WNBF, Townsquare Media and to our entire community. Congratulations Bob Joseph!
Enter your number to get our free mobile app
More From WNBF News Radio 1290 AM & 92.1 FM