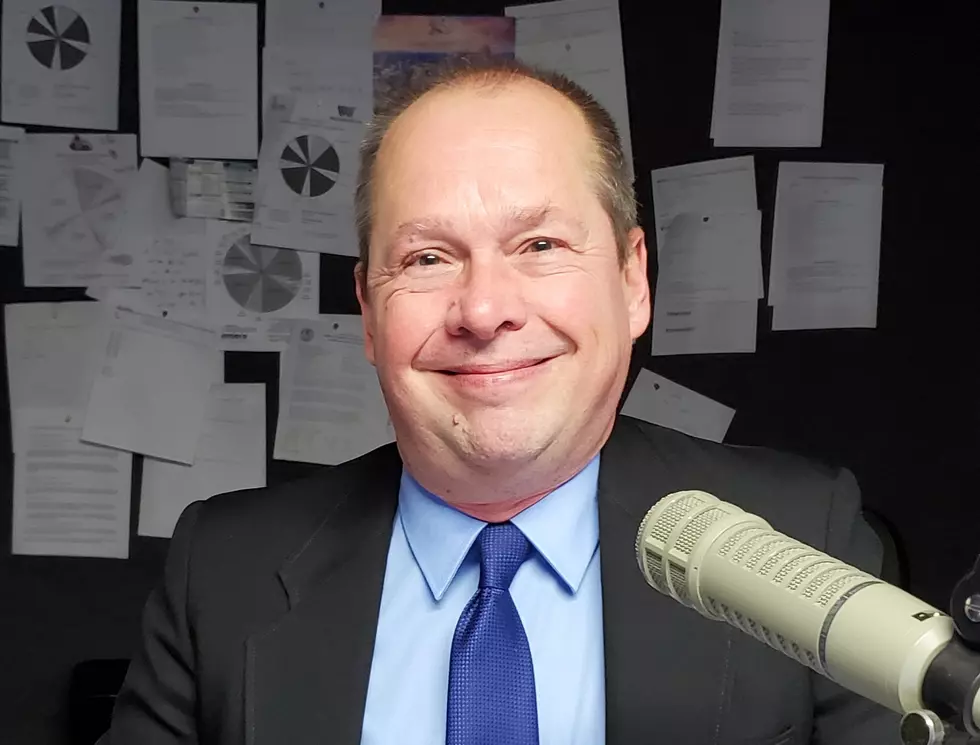 Bob Joseph on Ten Years of WNBF's "Binghamton Now" Program
Photo: Roger Neel/WNBF News (file)
Thank you. I am grateful for all who have supported Binghamton Now, WNBF Radio's live, local talk show for the past decade.
The first Binghamton Now program aired on Monday, January 9, 2012. I never expected I would have the privilege of hosting the show for ten years.
It doesn't seem possible that a decade has gone by. I had been filling in for my good friend Tony Russell for several months.
Sadly, Tony's health prevented him from returning to the studio and hosting the program he loved. I always expected Tony would be away for a few days and he'd be back in front of the microphone but that was not possible.
A lot has happened in the Binghamton area, in New York and Pennsylvania, and the world since the start of Binghamton Now.
I've been fortunate to be able to continue reporting in the city where I was born and to do my best to accurately inform people of some of the important stories that have happened in the region. The good and the bad. The joyful and the tragic.
Hosting a daily talk program is not something I had planned on. I had enjoyed listening to local and national talk shows for decades - even as a kid. But I never expected or wanted to preside over a program.
But when the opportunity presented itself, I was pleased to take on the challenge. From the start I strived to provide information people would not find elsewhere... Always asking a few questions to obtain a few answers from people in government, business and throughout the community.
In 2022, this program is unusual. It's completely live. The interview segments are not recorded in advance for the convenience of the host or the guests.
When the show starts, it's the beginning of a daily adventure. I have no prepared script, no talking points and no "agenda." The fact that it's a live broadcast means surprises are possible. I find it challenging and exciting.
Over the last couple of years because of the Covid-19 pandemic, most of the interviews have been live conversations over the phone.
I miss the opportunity to speak face-to-face with our guests. I hope the in-studio interviews can resume soon.
I offer my sincere thanks to all who've listened and all who have agreed to answer questions on the program - even when some of the questions may not have been to their liking.
Thanks as well to Townsquare Media and Binghamton market president Barbara Meaney for supporting Binghamton Now.
I believe many people have been informed and entertained by Binghamton Now over the past ten years. I've always tried to do my best to provide a program this community deserves.
And looking back a decade later, I am able to conclude: "Mission accomplished."
Again... Thank you!
Take a moment and check out some of our WNBF Binghamton Now memories...
The Best Shots From The First Ten Years Of 'Binghamton Now'
Enter your number to get our free mobile app
Contact WNBF News reporter Bob Joseph: bob@wnbf.com.
For breaking news and updates on developing stories, follow @BinghamtonNow on Twitter.
More From WNBF News Radio 1290 AM & 92.1 FM