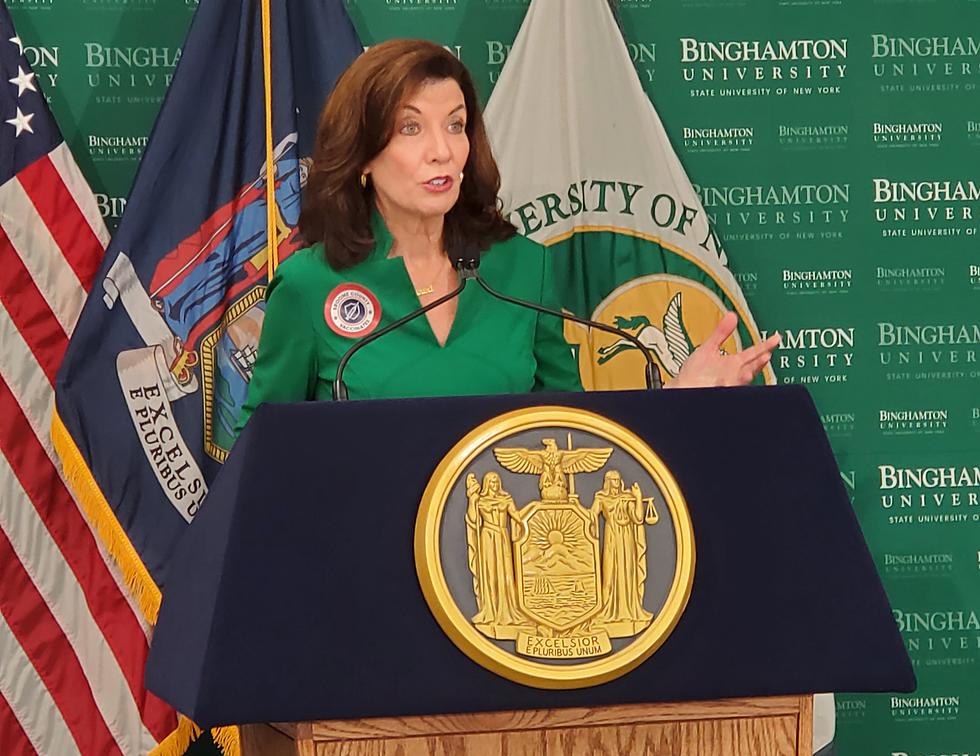 Binghamton's Albany Reps. Claim SUNY Flagship Designations Unfair
Bob Joseph
The Binghamton area's Republican State Senator and Democratic Assemblywoman are presenting an united front in crying "foul" over the governor apparently favoring a couple State University schools over others.
In Governor Kathy Hochul's recent State of the State address she named of the University of Buffalo and Stony Brook University as "flagship institutions", boosting the promotion of those campuses for faculty and student recruitment.
Under funding in the Executive Budget proposal for SUNY and CUNY schools is funding for new engineering buildings "to help the University at Buffalo and Stony Brook University become SUNY'S flagship institutions."
At Stony Brook, Hochul outlines support for Cold Spring Harbor Laboratory partnership to launch NeuroAI, an initiative that combines neuroscience and artificial intelligence, Expansion of the Stony Brook Center for Clean Water Technology research to include wastewater treatment technology and creation of the Suffolk County Wastewater Management District, both with the goal of protecting Long Island's aquifer system, Funding for the modernization and repair of scientific labs and "increased funding to attract world-class faculty and researchers."
Senator Fred Akshar and Assemblywoman Donna Lupardo say they're concerned that the designation puts other SUNY University Centers like Binghamton and the University at Albany at a disadvantage for research grants and student recruitment.
Hochul doesn't totally leave Binghamton University in the cold.  The Democrat proposes establishing a "BATTERY-NY" Technology Development and Manufacturing Center at B.U., recognizing the battery research being done under the guidance of Nobel Laureate Stan Wittingham and his team.
46 Famous Athletes With Ties to the Binghamton Area
Personalized License Plates You CAN'T Have In New York State
The
New York State Department Of Transportation
has some pretty strict rules of what you can put on your license plates... and that includes those fun personalized ones you can get. But which ones are off limits?...
Four Secrets You Should Never Keep
More From WNBF News Radio 1290 AM & 92.1 FM