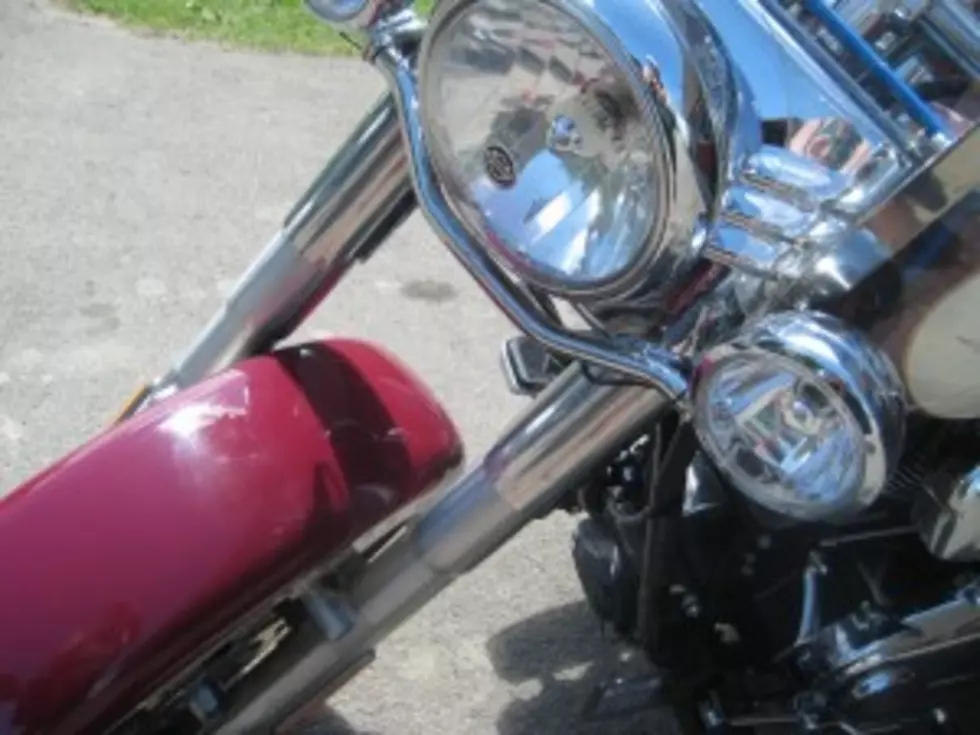 Binghamton Woman Dies in Afton Motorcycle Crash
Kathy Whyte/ WNBF News
A motorcyclist who collided with a passenger vehicle in Afton Sunday, August 14 has died.
Authorities have confirmed to News Channel 34 that 53-year-old Julie Lawton of Binghamton was killed when her motorcycle hit a Jeep Grand Cherokee on Route 7.  The driver of the Jeep was not injured.
New York State Police say Lawton was traveling west on Route 7 near Blakesly & Nurse Hollow Road when her bike crossed the double yellow line, colliding with the Jeep.
Chenango County Emergency Services had reported they believed the crash had happened earlier in the afternoon but the account reported by WIVT indicates the time of the crash was about quarter of six Sunday evening.
Lawton was airlifted by medical helicopter to Wilson Memorial Regional Medical Center in Johnson City where she died.
Authorities have not commented on what they believed caused Lawton to cross into the oncoming lane, hitting the driver's side of the Grand Cherokee.
The crash was located in a very rural area in the Village of Afton. Route 7 traverses west to east while motorists find nearby Blakesley Road becomes Blakesley/Nurse Hollow for a few miles before reverting back to Blakesley Road.
Aside from Route 7, where the fatal crash occurred, the only route-numbered roadways in the general vicinity are Route 30 to the east and Route 235 to the west.
Chenango County Sheriff's officials, New York State Police, the New York State Police Accident Reconstruction Team, fire medics and air and ground ambulance crews all assisted at the scene.
The name of the driver of the Jeep Grand Cherokee has not been released.
CHECK IT OUT: Top 100 '70s Rock Albums
35 Famous People With Ties to the Binghamton Area
More From WNBF News Radio 1290 AM & 92.1 FM