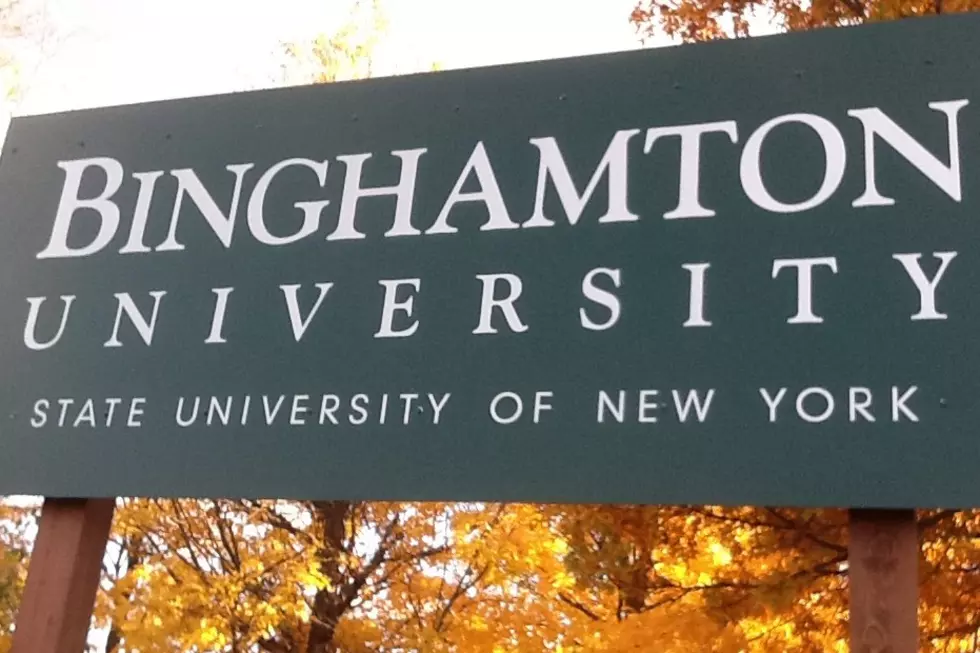 Binghamton University Solidifies Vaccination Requirements for Students
Photo: Bob Joseph/WNBF News (file)
On Monday, August 23, 2021, the U.S. Food and Drug Administration announced that it had fully approved the Pfizer-BioNTech COVID-19 Vaccine for people aged 16 and older. Following the announcement from the FDA, Binghamton University issued an announcement of its own to students: you must be vaccinated or you will be disenrolled from your courses.
Today, August 24, is the first day of class for students at Binghamton University and the University has alerted students that they will have 35 days, until September 28, to provide documentation to the University that they have been fully vaccinated against the coronavirus by receiving the Pfizer, Moderna, or Johnson and Johnson vaccine.
Any student unable to provide Binghamton University with proof of having been fully vaccinated by September 28 will be disenrolled from their courses and the University will begin the process of refunding tuition.
Students who are exempt from being vaccinated whether due to medical or religious reasons were to have submitted documentation to the University by July 23. Any student who missed the deadline to submit documentation proving their exemption will now have until September 3 to gather the necessary documents and present them to the University.
Any student who qualifies to receive a vaccination and has started the process, but has not received their second dose within the 35-day window will be allowed to stay enrolled with the University but will be required to follow guidelines set forth by the campus for those students who are un-vaccinated until 14 days following their second dose.
For a complete and comprehensive explanation of what Binghamton University expects of its students when it comes to being vaccinated, you'll find what you're looking for on the Binghamton University website.
The 10 Commandments of Binghamton, NY
Every area has their spoken & unspoken rules, ethics, and principles; and just like the biblical 10 Commandments, Binghamton has some too.
Here are the 10 Commandments of Binghamton, NY...
Broome County's Best Fall Activities
As summer comes to a close and fall slowly creeps in, so does all of the fall activities!
In Broome County, there's certainly no shortage of things to do in the fall season.
Grab a flannel and your favorite pumpkin spiced drink!
Here are Broome County's Best Fall Activities...
11 New York State Stereotypes
Each of the 50 states has it's good, it's bad, it's ugly, and it's stereotypes! Living in New York is far from an exception from this.
Whether you live bordering Canada or are all the way down in Manhattan yelling "I'm walking here!" at the tourists stopped in the middle of Times Square, you're tainted by outsiders with the classic New York State stereotypes.
Whether you can say you agree or not;
Here are 11 New York State stereotypes and misconceptions...
More From WNBF News Radio 1290 AM & 92.1 FM