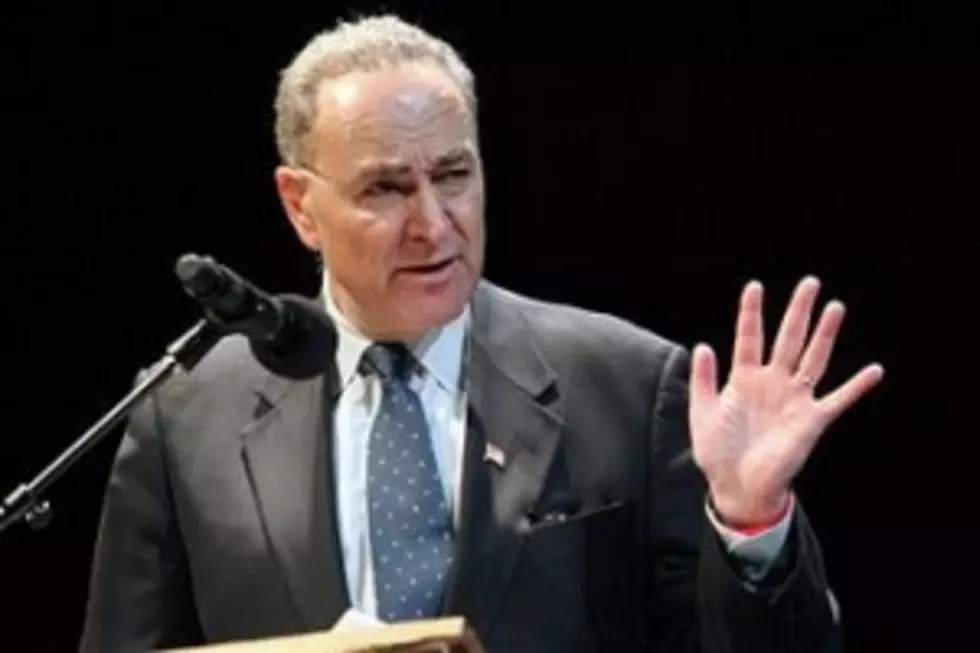 Southern Tier Representatives to DC Weigh in On Biden Pandemic Over Remark
Photo: Astrid Stevens/Getty Images (file)
Even Democrats seem confused over President Joe Biden telling CBS's 60 Minutes this weekend that the COVID pandemic is over.
Senate Majority Leader, New York Democrat, Charles Schumer criticized the remark from the floor of the Senate.  He says calling the crisis over will jeopardize funding to address the impact of the pandemic that is being fought by Republicans.
The Biden administration is looking for more than $22-billion in federal COVID response funding in an upcoming budget bill.
Fellow New Yorker, Republican Congresswoman Claudia Tenney, wrote a letter to the President urging him to end the COVID-19 Public Health Emergency declaration that has been in effect since the beginning of 2020.
The Utica politician who is running for reelection to Congress in a newly redrawn district that no longer includes the Greater Binghamton Area, issued a news release September 20 announcing she had sent the letter to the White House.
Tenney said concerning the remark that the pandemic was over: "Most Americans have already recognized this fact, returning to school, work, church and other normal daily activities. Despite this, the Federal government has continued to extend the PHE, most recently on July 15, 2022." 
The Public Health Emergency was put into place under the administration of former President Donald Trump.
Following the remark that aired this past Sunday, in which Biden said: "We Still have a problem with COVID. We're still doing a lot of work on it. But the pandemic is over.", the White House has downplayed the remarks, saying the president was attempting to highlight the success in beating the virus with widely available vaccines and treatments.
In Broome County, the COVID dashboard has reported between one and three residents a week still dying as a result of COVID-19.
KEEP READING: Learning From Mistakes During the Spanish Flu
Beware of These 50 Jobs That Might Vanish in the Next 50 Years
More From WNBF News Radio 1290 AM & 92.1 FM