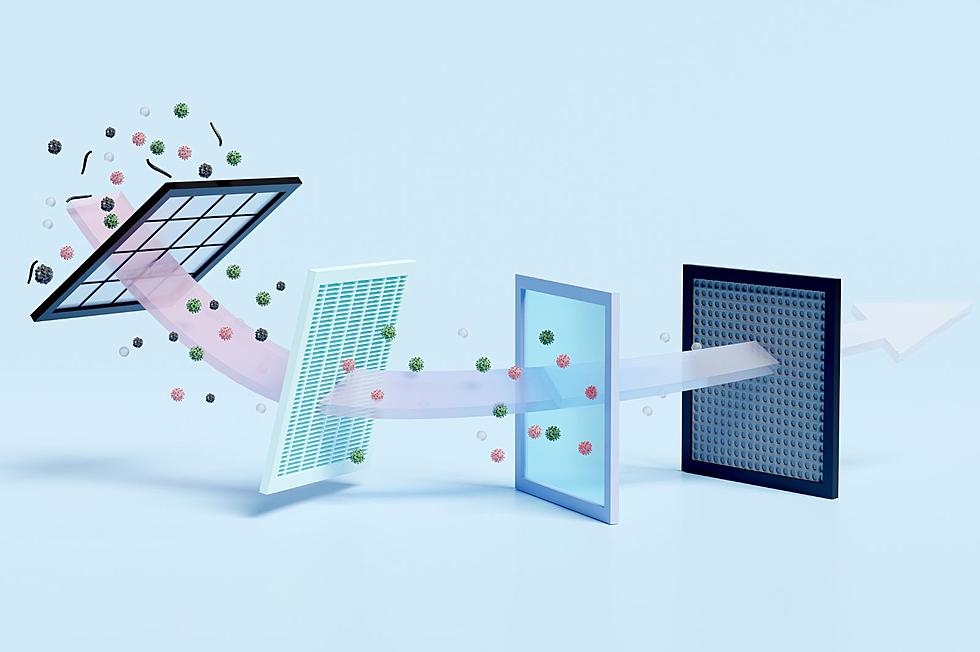 1,300 Air Filters Provided for Cleaner School Air in Broome County
Canva
The Broome County Health Department (BCHD) has taken another step to keep both students and staff of Broome County Schools and licensed daycares healthy and safe.
With assistance from grant funds provided by the New York State Department of Health - Health Research Inc., BCHD purchased and delivered over 1,300 stand-alone air filters for classrooms.
By placing these air filters in classrooms, potential exposure to airborne viruses, especially during the colder months when viruses tend to spread more, can be reduced significantly.
The air filters provided are medical-grade HEPA (High-Efficiency Particulate Air) units designed to eliminate airborne contaminants, including various respiratory viruses. With the existence of a variety of viruses from COVID-19 to RSV and the flu to the common cold during the fall and winter seasons, the BCHD says that these filters will play a vital role in minimizing exposure to respiratory viruses.
Mary McFadden, the Public Health Director, emphasized that in addition to cleaner air, it is vital to participate in practices such as frequent handwashing, vaccinations, and staying home when feeling unwell to maintain a healthy school environment.
READ MORE: Village in Upstate New York Finds E. Coli Bacteria in Drinking Water
Michael Bender, the Broome County Health Department's Emergency Preparedness Coordinator, played a big role in coordinating this distribution effort with schools and daycares, working to not only address the community's immediate health needs but also focus on prevention as a key aspect of public health.
By using technologies like HEPA air filters, the goal is to decrease school absences for both staff and students. This approach highlights the importance of having good indoor air quality to ensure the health, safety, and consistent attendance of the school community.
SEE ALSO: Federal Government To Test Emergency Alert System in New York
Jason VanFossen, the Superintendent for Maine Endwell School District, expressed gratitude to Broome County for their investment in the health and safety of the school community. Reflecting on the lessons learned from the COVID-19 pandemic, he acknowledged the critical role played by indoor air quality in promoting a healthy and productive learning environment.
Binghamton Masonic Temple: An Exclusive Look Inside
It has been years since the historic Masonic Temple building on Binghamton's West Side was active. We toured the magnificent structure from top to bottom for a special photo gallery back in 2016.
The structure at Main and Murray streets was constructed in 1922. It was used for a wide range of events for several decades but it has been vacant for many years.
Although the building now is nearly a century old, it appears to be structurally sound. But as our tour this week revealed, plenty of work is needed to bring the place back to life.
New York's Top Paying Jobs: Does Your NY Salary Meet the Average?
New York isn't exactly the most affordable place to live, but if you work in one of these professions you're probably not too worried about the rising cost of living.
More From WNBF News Radio 1290 AM & 92.1 FM