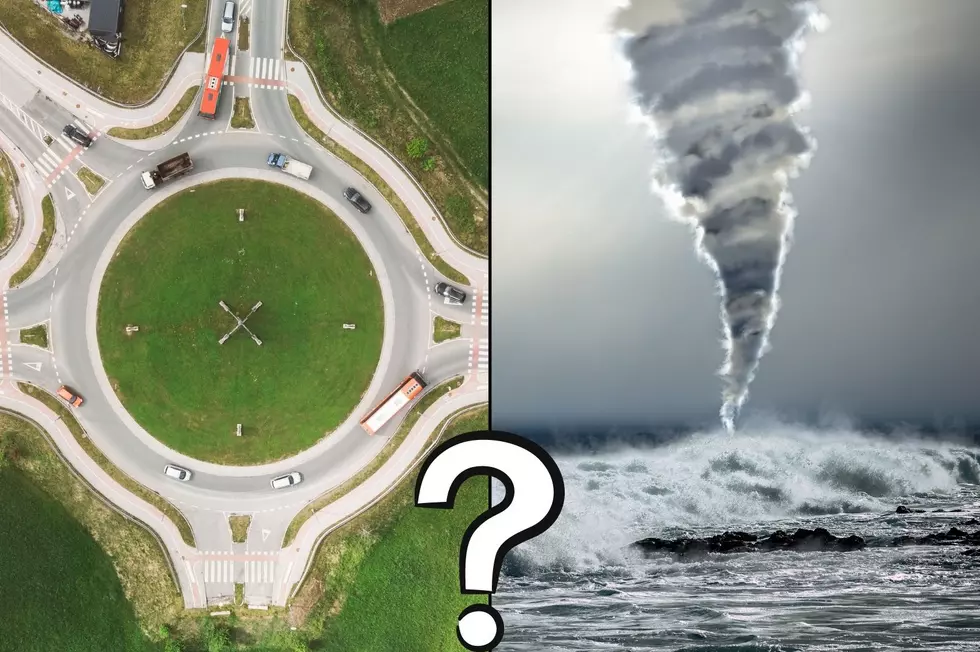 Could Binghamton Roundabouts Cause Tornadoes?
canva.com
Could all these new roundabouts in Binghamton be setting the city up as a tornado hub? According to a caller on WNEP in Scranton it's an absolute.
Just in case you didn't listen to that video from a 2018 broadcast on WNEP, here's the quote from this caller in White Haven:
"We didn't have tornadoes here until we started putting in the traffic circles. You want to know why? When people go round and round in circles it causes disturbance in the atmosphere and causes tornadoes."
Well he does seem to have a point. When cars go round and round in circles in those Pennsylvania roundabouts they're going in the same direction that a tornado spins in when it touches down. Empirical evidence like that makes this is a pretty hard claim to refute.
And bad news for Binghamton, more and more roundabouts are popping up all over Broome County. In fact, per Bob Joseph of WNBF's report, just this week a new roundabout opened at Interstate 81's Front Street and Old Front Street intersection in time for Spiediefest at Otsiningo Park this weekend.
And maybe you haven't checked the weather report yet, but it certainly doesn't look like blue skies and comfortable temperatures this weekend.
So could Binghamton's roundabouts be responsible for the poor weather forecast this weekend? Even worse, does the opening of this new roundabout increase the chances that so many cars going round and round in circles could cause a tornado?
The answer is no. Roundabouts don't cause tornadoes. They're just a more efficient way to keep cars moving through busy intersections.
The 10 Commandments of Binghamton, NY
Every area has their spoken & unspoken rules, ethics, and principles; and just like the biblical 10 Commandments, Binghamton has some too.
Here are the 10 Commandments of Binghamton, NY...
Four Bizarre College Courses You Can Actually Take
Looking for a college course that isn't exactly the norm? These four definitely fall into the bizarre category!
More From WNBF News Radio 1290 AM & 92.1 FM