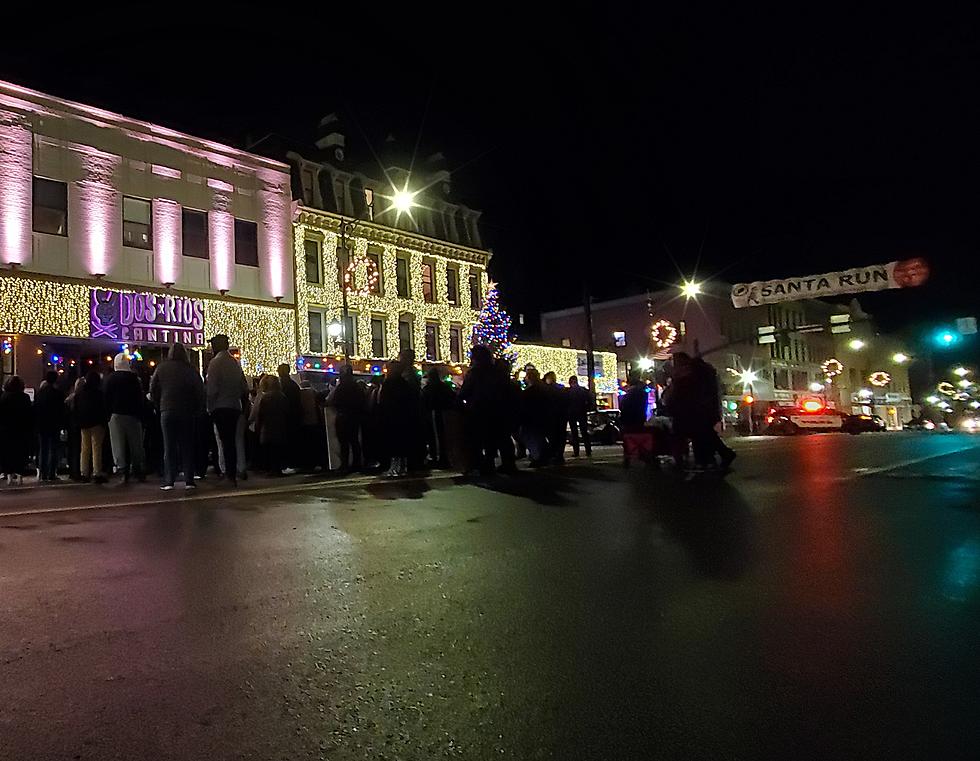 Binghamton Mayor: Investigation of Bar Owners "Moving Along"
Photo: Bob Joseph/WNBF News
Mayor Richard David says the owners of three downtown Binghamton bars can decide when they want to reopen their establishments.
The Colonial, Dos Rios and Stone Fox closed suddenly last week amid a growing number of social media posts dealing with sexual assault allegations involving people linked to the businesses.
City police have confirmed detectives are investigating a November 28 "incident involving owners of The Colonial."
Hundreds of people participated in a march and demonstration downtown Saturday night to show their concern about the allegations.
On Monday, Mayor David said only the police department and the Broome County district attorney's office are involved in the investigation, which he said is "moving along." But he said he was not aware of when any announcement of their findings will be made.
Speaking on WNBF Radio's Binghamton Now program, David said the "allegations are serious and have really rocked the foundation our downtown community."
The mayor noted the three businesses have not been ordered to close. He said they stopped operating "because the owners have decided to close them." He said he believes "that was a wise decision."
David said "I frankly think those businesses probably should be closed until this matter is concluded and they have an opportunity to figure out how they want to move forward."
The mayor said he did not believe anyone has been charged in connection with vandalism that's occurred at the downtown restaurants.
David also said he has never had an ownership interest in the three downtown businesses linked to the investigation or in their management group.
The mayor noted he sold the building at 60 Court Street - where Dos Rios is located - about five years ago.
The owners of the businesses have declined to answer questions about the police investigation or when the plan to resume operations.
Enter your number to get our free mobile app
Contact WNBF News reporter Bob Joseph: bob@wnbf.com.
For breaking news and updates on developing stories, follow @BinghamtonNow on Twitter.
KEEP READING: See the richest person in every state
Here are 50 of your favorite retail chains that no longer exist.
More From WNBF News Radio 1290 AM & 92.1 FM