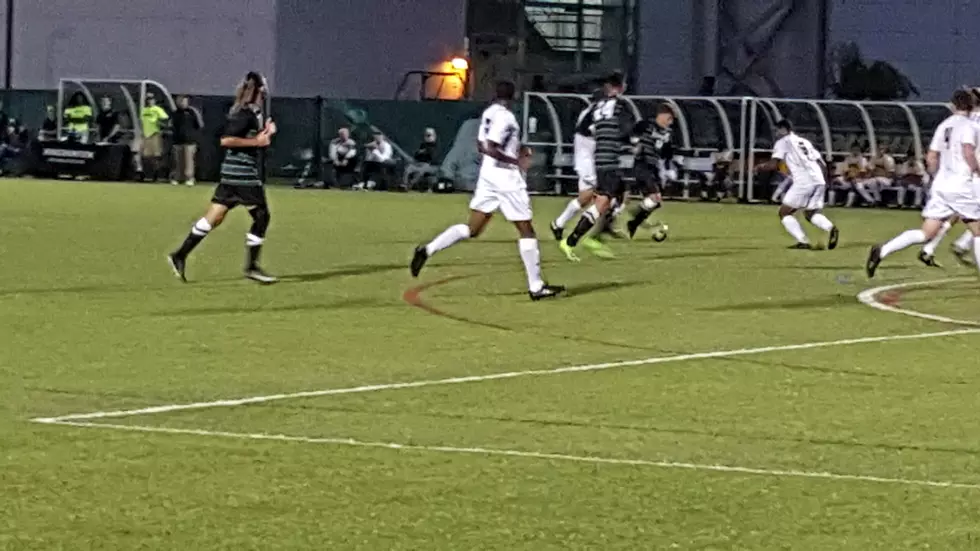 Bearcats Soccer Travels to Hartford
WNBF News/Roger Neel Photo
The Binghamton University men's soccer team plays in Hartford tonight (Wednesday) against the Hawks in an America East contest.  The Hawks are 3-7-0 and 0-2-0 in conference action.  Binghamton is 3-5-3 and 0-0-2 against America East competition.
The Bearcats were last in action on Saturday night when they battled 16th-ranked UMBC to a double overtime 1-1 tie on Homecoming night. Ben Ovetsky scored the only goal in the match for Binghamton.  In the Hawks last outing they fell to New Hampshire 3-0 also on Saturday night.  The Wildcats are ranked 21st in the nation.
The Albany Great Danes remain the top team in America East.  Albany is 2-0-0 in the conference and 9-2 overall.
Bingatmton is second in America East in scoring averaging better than 1.7 goals per game.  Nikos Psarras is second in America East in scoring with a dozen points including six goals.
The Bearcats travel to New Hampshire this Saturday night to face the Wildcats and don't return to the Bearcats Sports Complex until Saturday night October 21 to host UMass Lowell.
More From WNBF News Radio 1290 AM & 92.1 FM