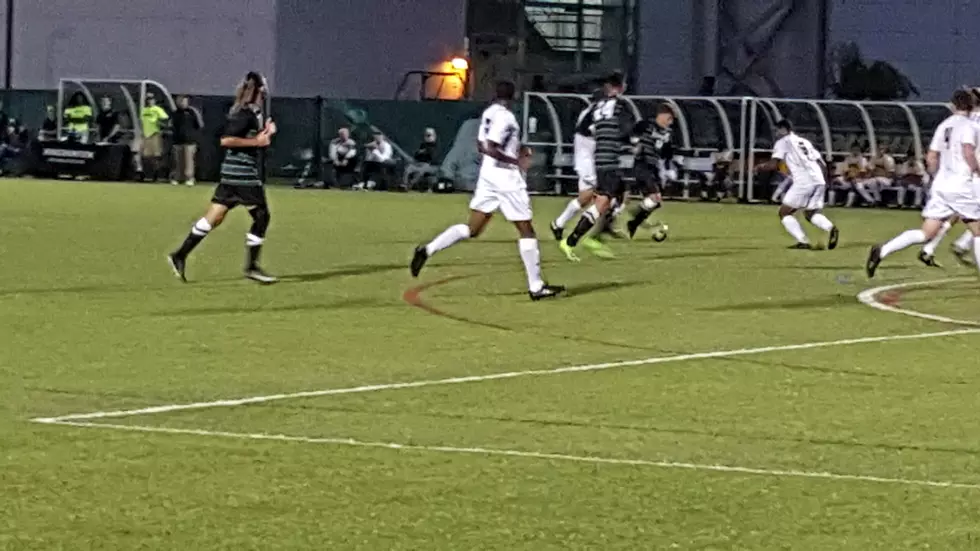 Bearcats Soccer Home Tonight
WNBF News/Roger Neel Photo
The Binghamton Bearcats men's soccer team closes its regular season tonight (Wednesday) November 1st at 7 PM when Albany visits the Bearcats Sports Complex.  This is the final regular season game for all teams in America East and plenty of playoff spots are up for grabs.  A Binghamton win clinches a postseason berth.  A BU loss means they will need help from other teams to make the America East tournament.
It is Senior Night with Ben Ovetsky, Mike Kubik and Charlie Novoth set to be honored in ceremonies prior to the contest. The Bearcats are 1-3-2 in the conference and 5-9-3 overall.  The Great Danes are 3-2-1 in America East competition and 11-4-1 overall.
In Binghamton's last contest the Bearcats dropped a 2-0 decision at Vermont.  Albany and Stony Brook battled to a scoreless deadlock on Saturday.
More From WNBF News Radio 1290 AM & 92.1 FM