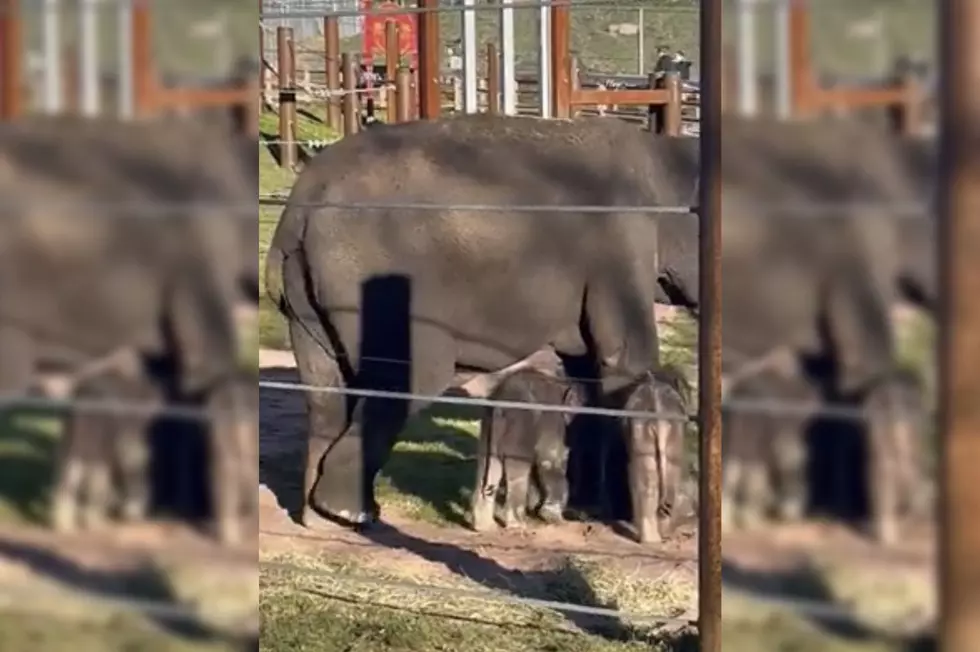 Baby Elephant Twins Born at Syracuse Zoo
@chuckjunior/Twitter and Canva.com
According to a report by Anne Hayes of Syracuse.com, Rosamond Gifford Zoo in Syracuse welcomed not one, but two baby elephants on October 24th, marking the first case of surviving elephant twins born in the United States.
The second calf came as a surprise to the zoo's animal care staff, since twin elephants are so rare and they hadn't seen twins in the ultrasounds done on the mother. Upon seeing the ultrasounds, they believed that the mother was simply having one very large baby. According to the report, the second calf was significantly weaker at birth, but the zoo staff managed to treat him and now both twins are doing great.
How's that for some great Friday news? Two baby elephants just an hour up the highway from Binghamton. They're being called the "miracle twins" because of how unlikely elephant twins are to be born and to both survive. And for good measure, their names will be chosen by a competition in the next few weeks. You'd be hard pressed to find a more adorable way to kick off your weekend than watching the twins follow their mother around the habitat. 
The baby elephants will easily become a must see attraction for anybody in the Syracuse area and beyond. You can bet I'll be making the drive as soon as possible because elephants are one of my favorite animals. If you want to go see the elephants, they'll be out and about every day from 11:00 to 11:30 am and 2:00 to 2:30 pm.
11 Things That Scream Upstate New York
If you need to know anything about Upstate New York, know that its culture and tradition is distinct from the rest of the state.
Some things just make you sit back and say "wow, this is SO Upstate New York..."
Take a Look at 2022's Luma Projection Arts Festival
More From WNBF News Radio 1290 AM & 92.1 FM