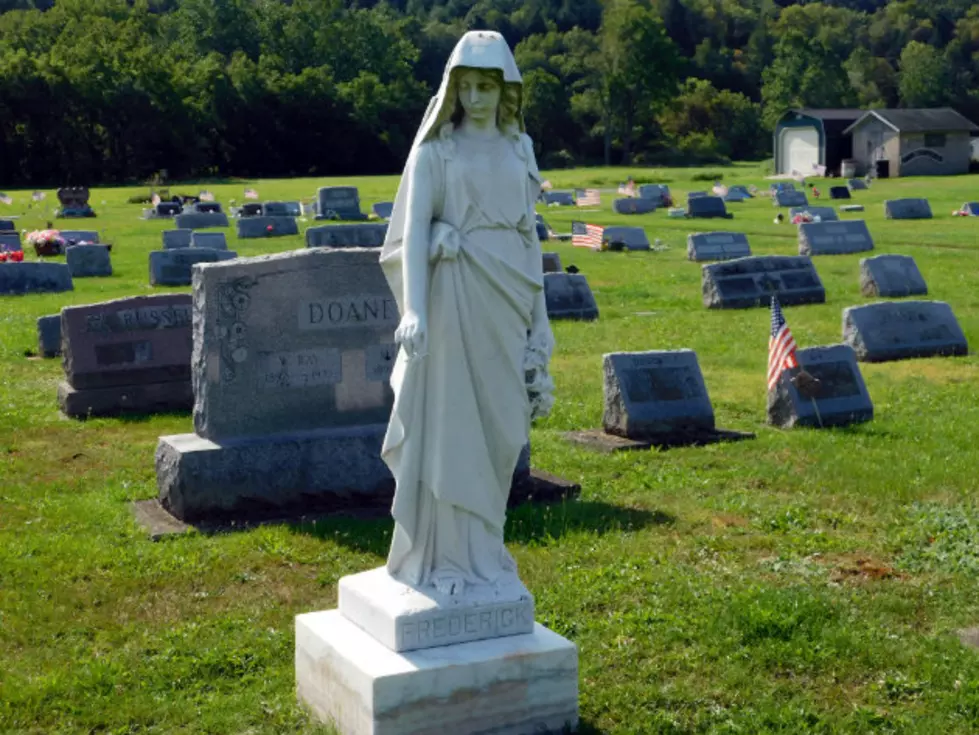 Author of 'Haunted Southern Tier' on Southern Tier Close Up
Kathy Whyte/ WNBF News
Enter your number to get our free mobile app
Reality may be scary right now, but, apparently, that's all the more reason for a good ghost story!  Binghamton University professor and author, Elizabeth Tucker is up for a "spirited" conversation of local lore on the weekly public affairs program Southern Tier Close Up."
Libby is the author of several books including "Haunted Southern Tier" which looks at topics ranging from historic monuments in the region to such infamous ghost stories as the tale of Devil's Elbow.  She even has some more personal accounts of premonitions from a student.
Tucker says such stories of afterlife experiences serve several purposes. It could be in troublesome times like the current pandemic, social discourse and a viciously contentious election cycle, people need some reassurance from "the other side" or maybe just a reminder that things could be worse.
One interesting observation related to the COVID-19 pandemic: Tucker says there has been an increase in number of haunted house tales from people who were forced to stay home and become more quiet in their surroundings due to quarantine/lockdown.
Okay, we've heard of people getting a dog to keep them company during isolation, but getting a GHOST? REALLY?!
On another topic connecting folklore and the pandemic, Libby says people who have had extra time on their hands may have found the family stories about their personal history have not held up to scrutiny from free-time ancestry search services.
Elizabeth Tucker's six books are available on Amazon.com and at least two are also available at Barnes & Nobel bookstores.
You can hear more about local and campus stories, why we tell tales and the importance of folklore now more than ever on Southern Tier Close Up September 26 at 12:04 p.m. on News Radio 1290 WNBF and, if you miss the original air date, you can hear the program on the new WNBF podcast.
Celebs Share Their Personal Paranormal Stories
More From WNBF News Radio 1290 AM & 92.1 FM