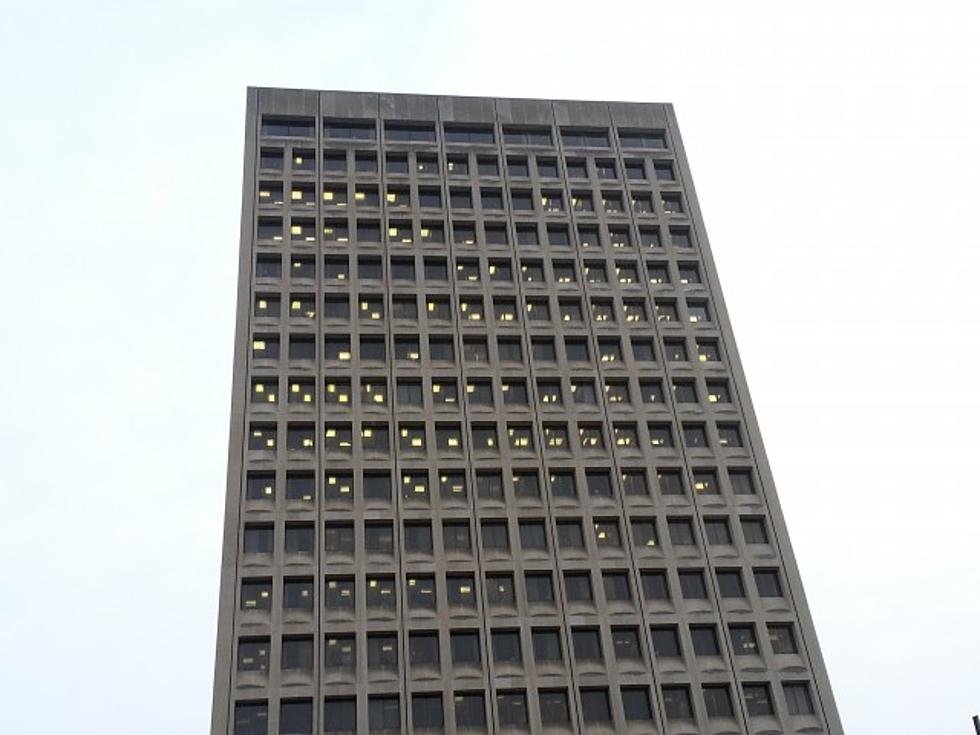 Akshar Offers Meeting, Legislative Chair Won't "Set Foot on Campus" Following B.U. Squabbles
Bob Joseph/WNBF News
New York Senator Fred Akshar, who cancelled an appearance at Binghamton University following confrontations between conservative and liberal students, is offering a place for all sides to discuss recent incidents.
While the Republican's offices may not exactly be neutral ground, the Senator is offering a personal meeting between the leaders of the College Progressives, Republicans and Democrats.
November 14, two groups were confronted by angry students as they set up tables to distribute information concerning a lecture by a conservative economist who was awarded the Presidential Metal of Freedom by President Donald Trump while pamphlets were also handed out on gun rights on the same day some students were shot at a California high school.
The lecture by Doctor Arthur Laffer was shut down as it just got started as students disrupted the event.  To protesters arrested.
Meanwhile the chair of the Broome County Legislature, Republican Daniel Reynolds issued a statement saying he would not set foot on the campus until issues were resolved and all student and visitors are guaranteed safety.
The Binghamton University graduate said he was embarrassed by the recent acts of the students but criticized the University Administration for what he said was their "inaction and blatant disregard for the tactics, language and actions of this mob.."
More From WNBF News Radio 1290 AM & 92.1 FM