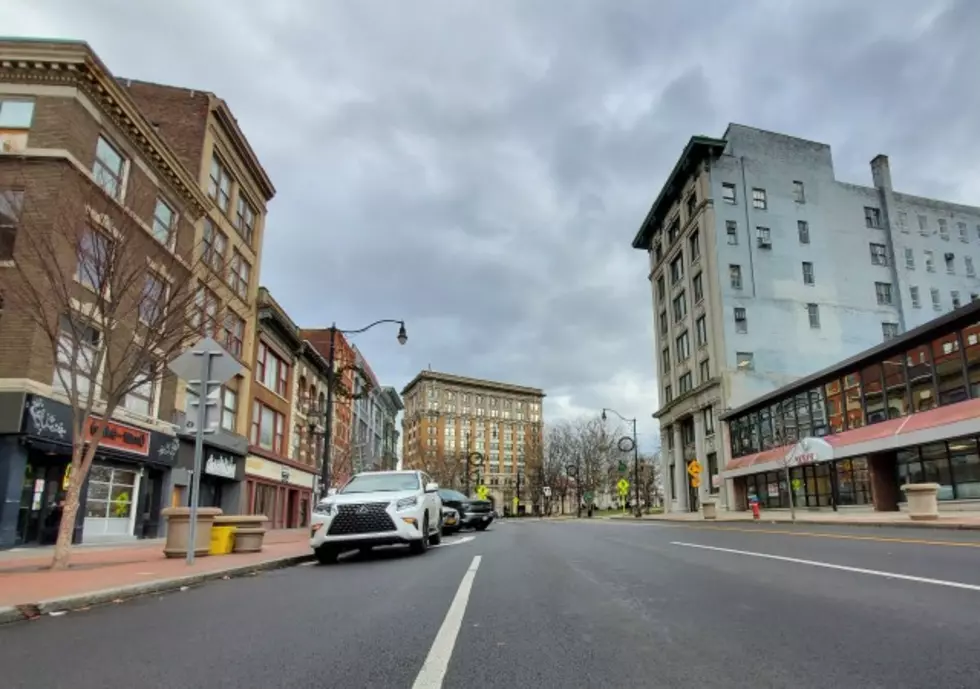 Binghamton Mayor Kraham's First Budget Holds Line on Taxes
Photo: Bob Joseph/WNBF News
The first budget proposed by Binghamton's new Mayor is two million dollars leaner than the last, $99.1-million budget proposed by his predecessor, Mayor Richard David, and carries a bare-minimum reduction in property taxes of .01%.
Republican Jared Kraham's $97-million ledger presented on September 15, calls for adding three new police positions and fully staffs the fire department with the addition of 12 recent Fire Academy graduates.
The proposal also increases the price of the City's blue garbage bags by 25-cents.
In other highlights, the mayor said there would be no increase in water and sewer rates.  Several customers of the Binghamton/Johnson City Joint Sewage Treatment Plant, owned by the City of Binghamton and Village of Johnson City, have seen large increases in their water and sewer bills in the past year.
As for finding a way to pay for investments in infrastructure, public safety, general expenses including salaries, insurance and benefits and upgrades to facilities like city parks and public spaces, Kraham says he looked to the current revenue resources like sales taxes, state aid and property taxes instead of placing a bet on money coming in from the future legal sale of recreational marijuana.
Kraham says while he expects Binghamton's first adult-use cannabis shops to open next year, he put no revenue from sales of weed into the budget.  Kraham says "We have no way of estimating the expected revenues from the local excise tax on cannabis, which will give municipalities three cents for every dollar of cannabis sold.
Binghamton City Council will be reviewing the spending plan, scheduling public hearings and proposing any of their own revisions before voting on a final plan in the upcoming weeks.
Binghamton's Best Diners
One of Binghamton's appreciable qualities is it's wholesome small town atmosphere, and there is nothing that makes us feel more at home then quality small town diner food.
Don't know which diner to choose? No worries!
We've compiled the Binghamton area's best diners ranked according to Yelp!...
Your Ghost Guide to The 50 Most Haunted Places in New York State
More From WNBF News Radio 1290 AM & 92.1 FM