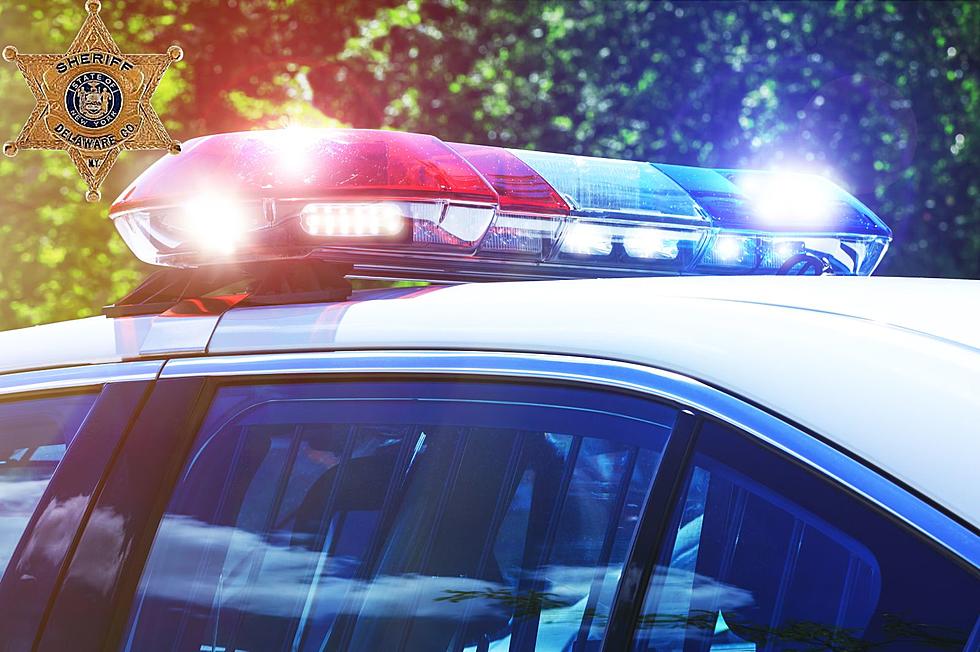 Two Walton, New York Teens Arrested for Wildlife Violations
Delaware County Sheriffs/Canva
Delaware County Sheriff Craig DuMond has announced the arrest of two Walton juveniles in connection with an Environmental Conservation complaint.
The incident, which took place on October 17th, 2023, involved the discovery of hunting equipment in a parked vehicle in the Town of Walton. Following a subsequent investigation, law enforcement officials located the juveniles in a nearby field with a recently deceased deer. As a result, the juveniles now face multiple charges under the New York State Environmental Conservation Law.
Upon arriving at the scene, Sheriff's Deputies observed the unoccupied vehicle obstructing the roadway. During their inspection, they discovered hunting equipment in plain view inside the vehicle. Upon further exploration, law enforcement officers located the juveniles along with a deceased deer, indicating that it had been killed recently. As a consequence, the NYC Department of Environmental Protection (DEP) seized the deer on-site, while the juveniles were released into the custody of their parents.
On October 22nd, 2023, Sheriff's Deputies proceeded to arrest both juveniles involved in the incident. The individuals, aged 16 and 17 are from Walton and now face charges of multiple violations under the New York State Environmental Conservation Law.
The charges include taking wildlife while in or on a motor vehicle, taking wildlife from a public highway, and possessing a loaded gun/bow in or on a motor vehicle - all of which are unclassified misdemeanors. Additionally, the juveniles are accused of taking big game during a closed season, taking deer with an illegal implement, and hunting with the aid of artificial light - all violations of the NYS ENCON Law.
The arrested juveniles have been directed to appear at the Delaware County Probation office to answer the charges leveled against them. The collaborative efforts of Sheriff's Deputies, officers from the New York State Department of Environmental Conservation, and the NYC Department of Environmental Protection aided in addressing the situation on the scene.
Sheriff DuMond emphasized the importance of upholding environmental conservation laws, stating, "We take these violations seriously and are committed to protecting our wildlife and enforcing the regulations that safeguard our natural resources." The arrest of the two juveniles serves as a reminder to the community about the significance of responsible and lawful behavior when it comes to wildlife and environmental preservation.
States with the most registered hunters
Stacker
analyzed data from the U.S. Fish and Wildlife Service to determine which states have the most registered hunters. Read on to see how your state ranks on Stacker's list.
Gallery Credit: Meagan Drillinger
How Many in America: From Guns to Ghost Towns
Can you take a guess as to how many public schools are in the U.S.? Do you have any clue as to how many billionaires might be residing there? Read on to find out—and learn a thing or two about each of these selection's cultural significance and legacy along the way.
Gallery Credit: RACHEL CAVANAUGH
More From WNBF News Radio 1290 AM & 92.1 FM