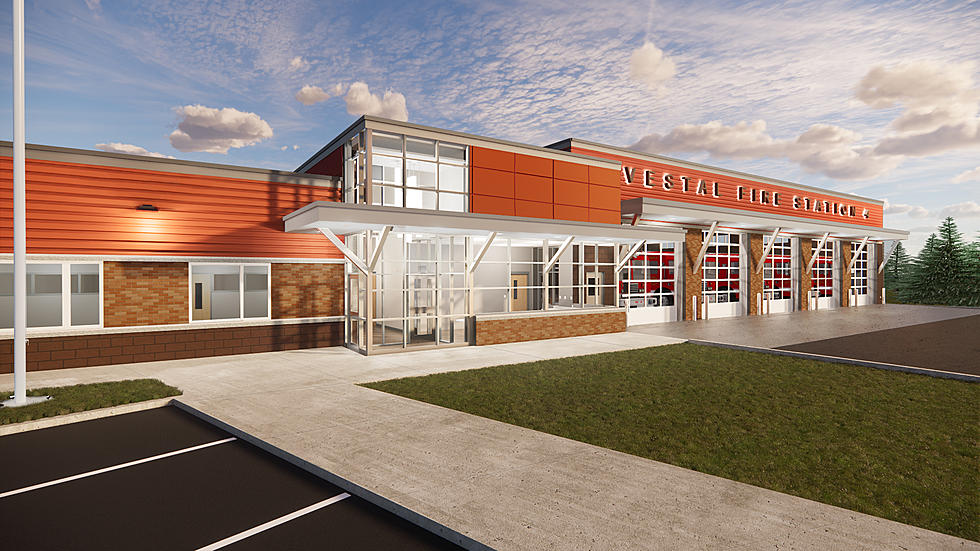 Voters Approve New Vestal Firestation
Rendering: Vestal Fire Department
Vestal will soon have a new $7.5 million fire station at the site of an old American Legion off the Vestal Parkway on Jensen Road.
According to entries on the fire department's Facebook page, voters approved the referendum January 25, clearing the way for the construction of a new facility to replace outdated, 70-year-old firehouse number four.
There had been some debate over the location of a new firehouse near a very busy plaza and the access to and from Route 434 but officials said years of research turned up no better option for a location for a new facility.
The three-and-a-half-acre site, a short distance from the current Station 4, was purchased for $607,000 for the project over three years ago.
Fire Chief John Paffie says the costs of the project had been built into the department's capital plan, so there was no additional cost for the project to be added onto the current or future tax base.
Voting on the proposal ended at 9 p.m. January 25 and the plans reportedly passed by an overwhelming margin. (317-50)
SAY WHAT? The Most Mispronounced Pennsylvania Names
Binghamton Area Diners Guy Fieri Should Visit On 'Triple D'
The Best Country Singer From Every State
Some states, like Oklahoma and Texas, are loaded with famous country singers. Others, like Nevada and Maine, are still looking for a real breakthrough artist. See the best and most successful country music artist from all 50 states, starting with
Hank Williams
and Alabama.
More From WNBF News Radio 1290 AM & 92.1 FM