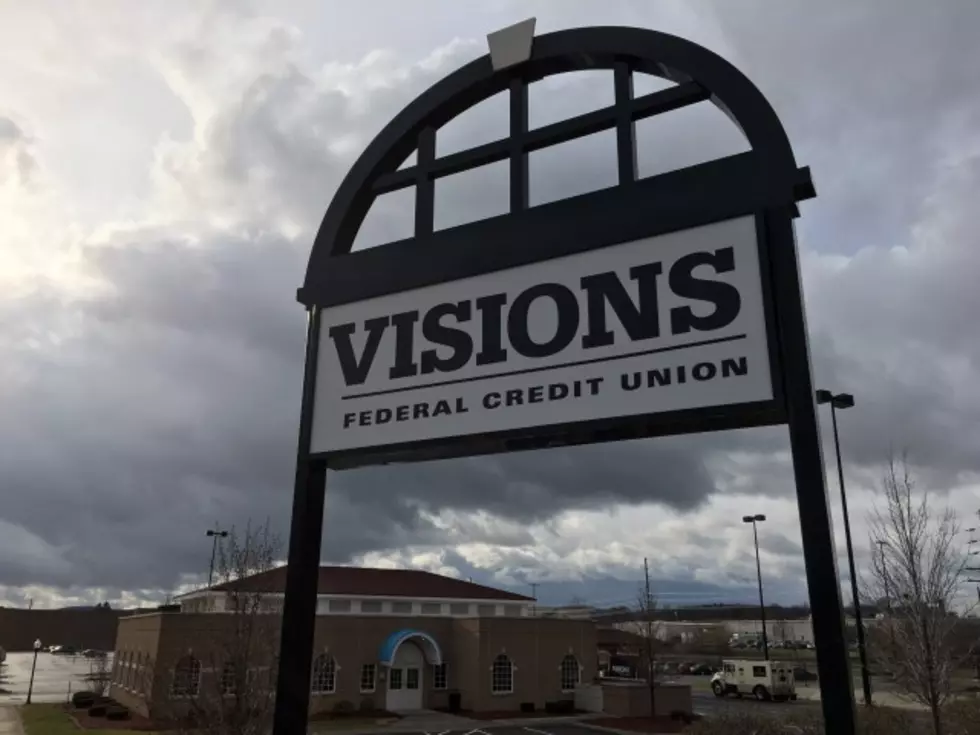 Visions Federal Credit Union Donates to Habitat for Humanity
Bob Joseph/WNBF News
A local program that helps get lower income residents into their own homes is getting a gift from a regional Federal Credit Union with branches in the Southern Tier.
Visions Federal Credit Union has announced a gift of $100,000 to 10 Habitat for Humanity affiliates, including chapters in Broome, Tompkins/Cortland and Chemung counties in the Southern Tier of New York.
In all the credit union on December 9 announced awards of 10-thousand dollars each to the Habitat for Humanity offices as part of "The Big Give."
"The Big Give" every year focuses on a cause demonstrating community service.
Visions Federal Credit Union now has a presence in three states: New York, Pennsylvania and New Jersey.
A news release lists the Habitat offices getting the award this year:
Habitat for Humanity of Bergen County (New Jersey)
Habitat for Humanity of Warren County (New Jersey)
Paterson Habitat for Humanity (New Jersey)
Habitat for Humanity of Tompkins and Cortland Counties (New York)
Broome County Habitat for Humanity (New York)
Chemung County Habitat for Humanity (New York)
Flower City Habitat for Humanity (New York)
New York State Habitat for Humanity
Habitat for Humanity of Berks County (Pennsylvania)
Habitat for Humanity Lehigh Valley (Pennsylvania)
Look Inside the Most Expensive Home for Sale in Endwell, New York
TAKE A :LOOK: Lucille Ball's Chenango County Vacation Retreat
Five Really Cool Facts About Reindeer
More From WNBF News Radio 1290 AM & 92.1 FM