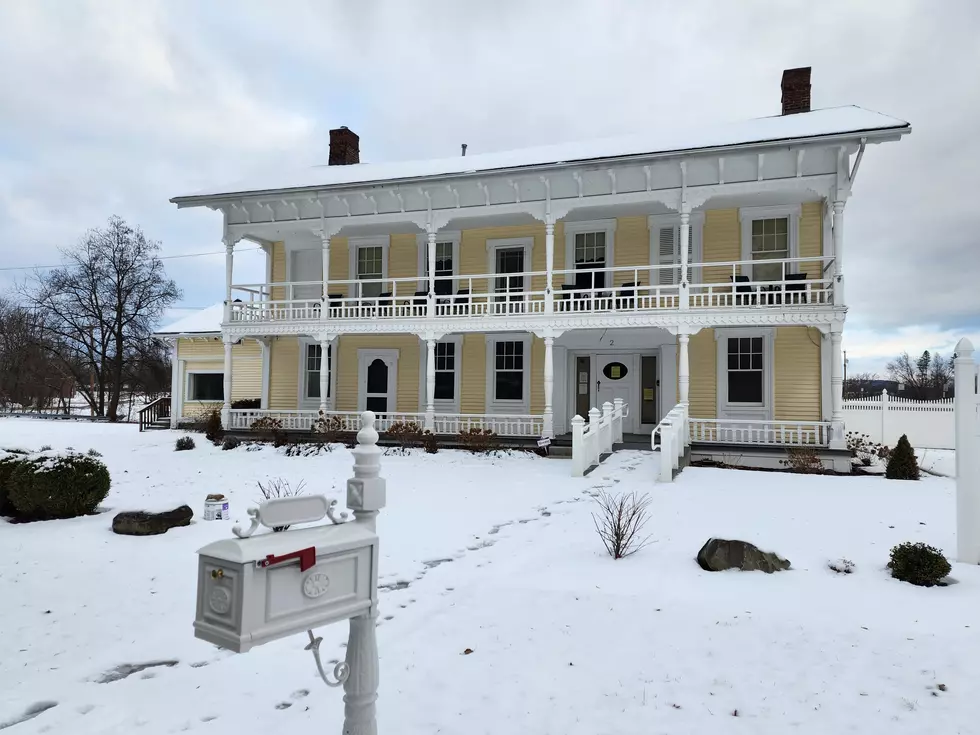 Vestal Trailside Inn Manager says New Business Will Open
Photo: Bob Joseph/WNBF News
People who have been awaiting the debut of a restaurant and boutique hotel at the historic Drovers Inn building in Vestal have been wondering when it will open.
Trailside Inn LLC acquired the old Drovers Inn on Pumphouse Road in March 2021 for $399,000.
Town of Union resident Jeannie Post had expressed excitement as she described plans to renovate the historic building and bring it back to life as a venue for special events.
Post's initial goal was to open the Trailside Inn around August of last year. She later told WNBF News she was hoping the first floor of the 19th century structure would be available for the holiday season but that didn't happen.
In recent days, Post has been unavailable to discuss the future of the business. But Paul Daniels, listed on the Trailside Inn website as its general manager, Wednesday said the place "absolutely" will open.
Daniels indicated Post was "working through the financing" and still is committed to the project. He declined to discuss when the business could be in operation.
The Drovers Inn building was constructed around 1844. Various restaurants and businesses have operated at the site in recent years.
The property is located near the start of the western section of Vestal's "Rail Trail."
WATCH: WNBF News tour of the old Drovers Inn from October 2021.
Enter your number to get our free mobile app
Contact WNBF News reporter Bob Joseph: bob@wnbf.com or (607) 545-2250. For breaking news and updates on developing stories, follow @BinghamtonNow on Twitter.
Historic cities: 10 metros with the oldest homes
New Jersey Real Estate Network
collected U.S. Census Bureau data to understand which metro regions have the most old homes, which include houses built in 1949 or earlier.
LET'S GO: The most popular historic sites in America
LOOK: What 25 Historic Battlefields Look Like Today
The following is an examination of what became of the sites where America waged its most important and often most brutal campaigns of war. Using a variety of sources,
Stacker
selected 25 historically significant battlefields in American history. For each one, Stacker investigated what happened there when the battles raged as well as what became of those hallowed grounds when the fighting stopped.
These are the battlefields that defined the United States military's journey from upstart Colonial rebels to an invincible global war machine.
More From WNBF News Radio 1290 AM & 92.1 FM