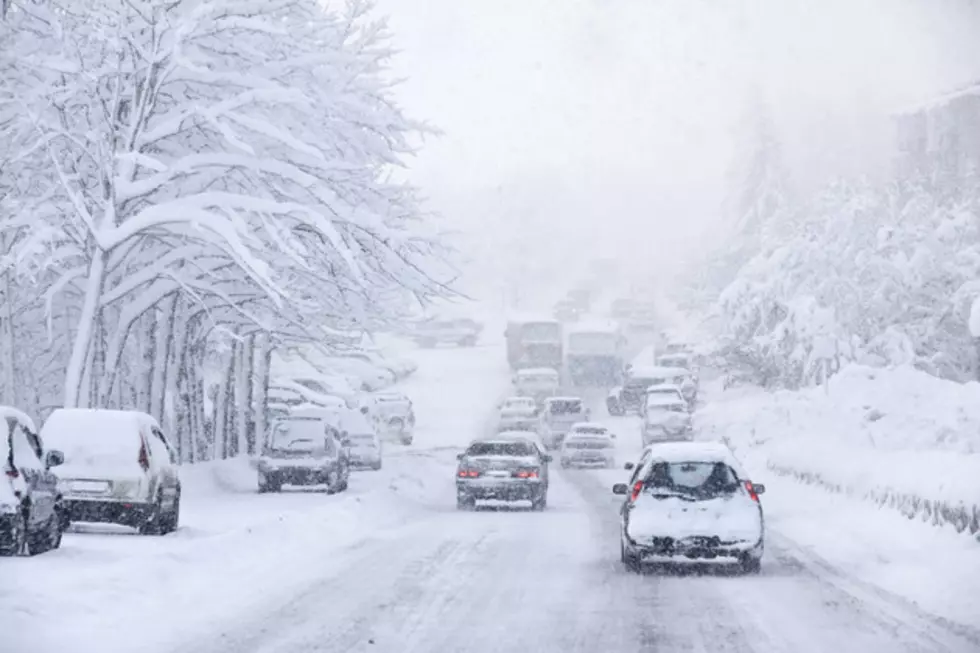 Tips To Stay Safe This Winter
ThinkStock, Irina Igumnova
We are in the middle of winter and snow along with arctic temperatures will continue to hit our region, so be prepared and be safe.
Regardless of the shadow cast on the little furry guy, there are still 45 more days of winter, and cold weather combined with snow, has already hit the north east several times.
Enter your number to get our free mobile app
The American Red Cross reminds everyone of the potential dangers to your personal safety during the winter including fires that are linked to home heating, inclement weather, and dangerous road conditions.
According to a news release from the American Red Cross, you should avoid driving in hazardous conditions such as heavy snowstorms and blizzards.
If you have to drive in bad weather, make sure you have an emergency kit on your vehicle, that includes a blanket, water, first aid, a shovel, snacks, extra batteries and even a sack of sand or kitty litter.
Make sure you are dressed for the potential to be in the elements, should your vehicle gets stranded on the road.
You should also keep your gas tank full, a good rule if you get a half a tank, fill it up, or top it off sooner.
Listen to NOAA Weather radio or WNBF 1290 for the latest local weather information.
In your home always keep sources of fuel like bedding rugs, paper etc. at least three feet away from heating sources, and never leave portable heaters and fireplaces running unattended if you leave your home.
In the event of a power outage never used candles, keep flashlights and battery powered light on hand.
For more information on being prepared for winter CLICK HERE
Or download the Red Cross Emergency App HERE
Self-Care Practices During Covid-19
g
More From WNBF News Radio 1290 AM & 92.1 FM