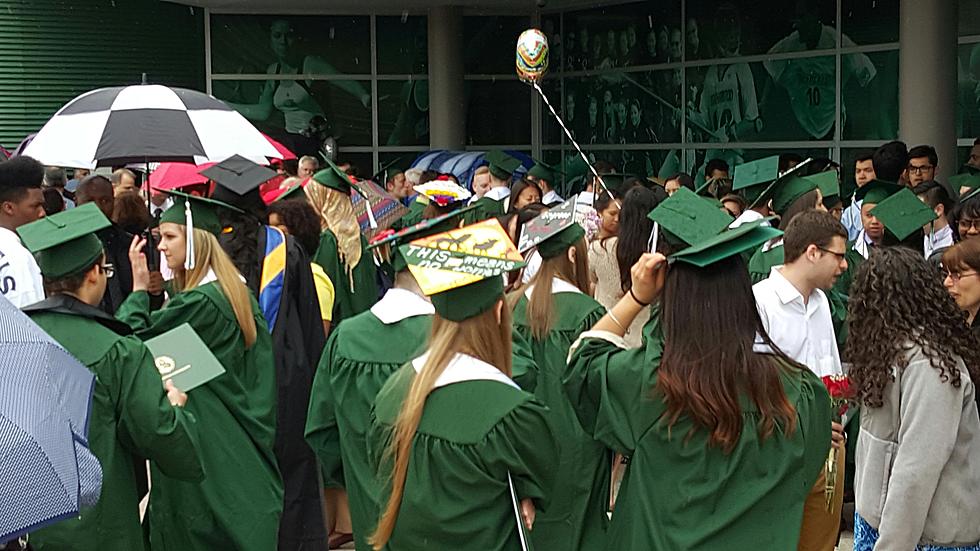 Thousands Graduate from Binghamton University
WNBF News/Roger Neel Photo
There is going to be a lot of activity around the Binghamton University Vestal campus for graduation weekend, including more than usual traffic on the Vestal Parkway and increased business activity at nearby restaurants, stores and hotels.
B.U. is holding nine commencement ceremonies including a new alternative graduation ceremony for observant Jewish students who would otherwise be unable to attend graduation.  The special ceremony at the Anderson Center took place at 9:30 a.m. May 18 since the Commencement Weekend falls during the Jewish holiday Shavout beginning at sundown May 19and ending on the evening of May 21.
Graduation ceremonies at the Events Center continue at various times through 4:30 p.m. May 20.
BU is conferring nearly 4,000 degrees for bachelor's, master's and doctoral candidates.
More From WNBF News Radio 1290 AM & 92.1 FM