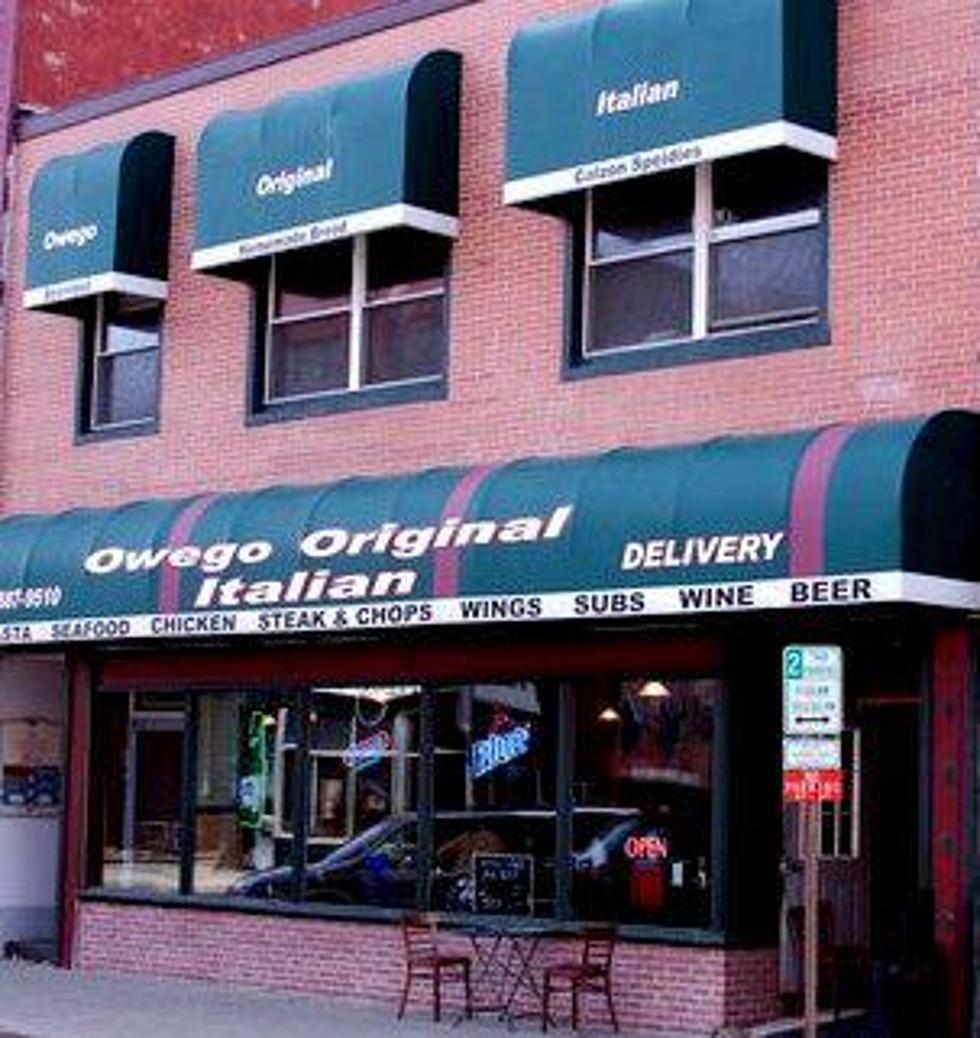 This Southern Tier Italian Restaurant Celebrates Its 30th Year Anniversary
Original Italian Pizza and Restaurant
The Southern Tier of New York is known for their spiedies...and for good reason. However, I have to admit that I've noticed that many people also mention pizza. That may not be one of the first things that come to mind but maybe it should be.
Take Original Italian Pizza and Restaurant, Lake Street in Owego. They have been a destination place for many years, in fact, they just celebrated their 30th anniversary. If you're in the area and ask where "Original's" is, the locals will know exactly where to send you.
With everything that is going on around us, it's nice to know that some things don't change. Mike and Rob Yammine are the co-owners and they've said that they love it when someone comes to visit.
They especially like it when they are told that Originals was one of the must-stop places while they were visiting in town again. The Yammine family has been in food service for decades and they love what they do.
Original Italian Pizza and Restaurant
Mike Yammine started Originals with his cousin Ed Kazan and when Kazan left the business, Rob took his place.There have been many additions and improvements throughout the years but one thing remains constant...Their love of pizza and community.
Rob is a U.S. Marine veteran so the service means a lot to him To prove it, Original Italian Pizza and Restaurant offers a 10% discount to all members of the Armed Forces, police, and fire departments, both present and past.
Congratulations to "Originals" on 30 years of business and here's to 30 more.
We think that Dave Portnoy should stop by and visit Original Italian Pizza and Restaurant on 25 Lake Street in Owego. He should also stop by these 11 Binghamton area pizzerias.
Top Rated Binghamton Area Italian Restaurants
More From WNBF News Radio 1290 AM & 92.1 FM