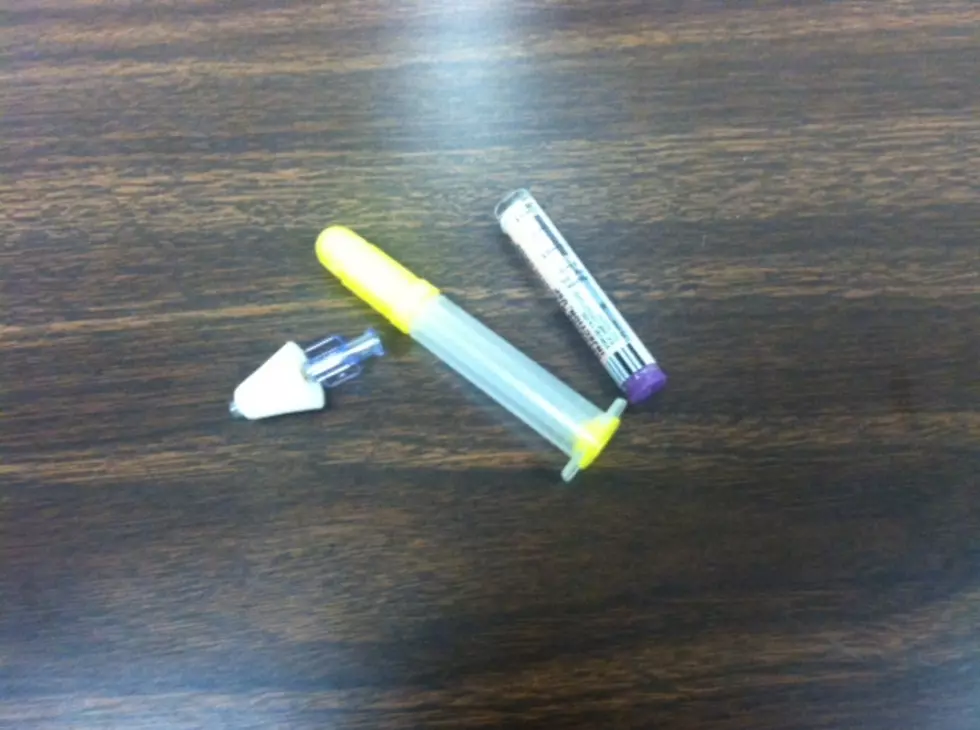 Synthetic Fentanyl Linked to Tioga County Deaths
Broome County Sheriff's Office
Officials with the Tioga County Health Department say there have been several deaths recently linked to a powerful patch of synthetic Fentanyl that is 100 times more potent than unaltered fentanyl.
Four people have died from the synthetic drug that is intended to be used to sedate elephants.
The killer substance was found mixed with methamphetamine and, in at least one case, several doses of the reversal drug, Narcan, were unsuccessful in saving the person.
Officials say the drug is so potent it can be absorbed through the skin or inhaled and exposure to very small amounts can be deadly.
In many cases, Narcan is successful in reversing the effects of drug overdose.  Anyone wanting information on obtaining and instruction on using a Narcan Kit can contact the Tioga County Health Department. People outside of Tioga County can contact their local county health department for information.
More From WNBF News Radio 1290 AM & 92.1 FM