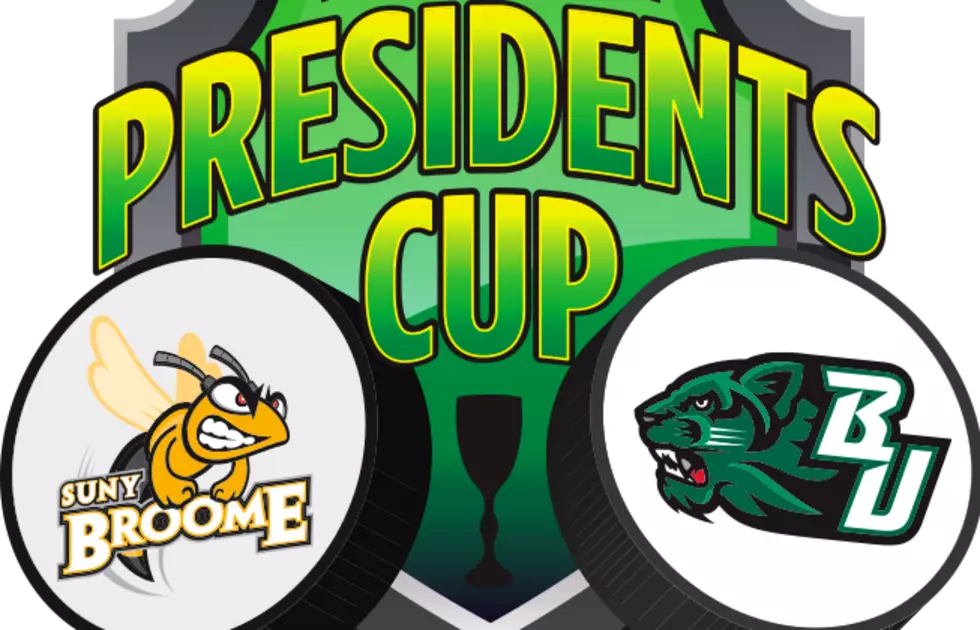 SUNY Broome to Host Presidents Cup Hockey Game
Binghamton University
The hockey teams of Binghamton University and SUNY Broome will face each other this week as they seek to win the new Presidents Cup trophy.
The trophy competition was announced by Binghamton University president Harvey Stenger and SUNY Broome president Kevin Drumm.
Officials say the schools have been ice hockey rivals for four decades.
Stenger said "ice hockey is a proud tradition at Binghamton University." He said that tradition will be celebrated with the launch of the Presidents Cup.
Drumm noted the schools work together in many areas. He said the hockey competition will "add a spirit of friendly rivalry."
The Presidents Cup game is scheduled for February 5 at 7 p.m. at the SUNY Broome Ice Center on the town of Dickinson campus.
Students who show a valid university ID will be able to attend at no charge. Tickets for others will be $2 each. A "Presidents Cup" T-shirt will be given to the first 100 spectators.
Free shuttle buses will leave from the Binghamton University Union at 5:30 p.m., 6:10 p.m. and 6:50 p.m. Return shuttle buses will operate following the game.
More From WNBF News Radio 1290 AM & 92.1 FM