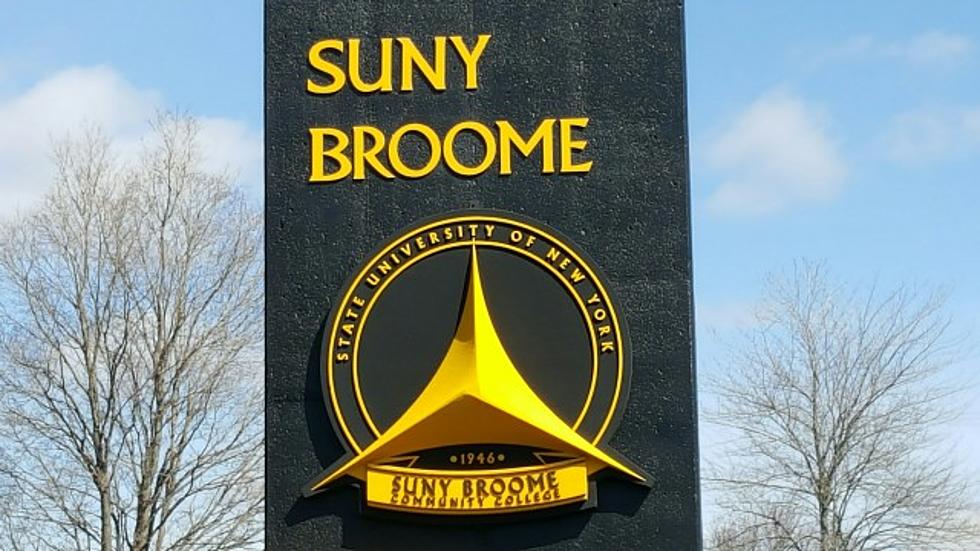 SUNY Broome Electric Car Leaves Prius in the Dust
WNBF News/Roger Neel Photo
The SUNY Broome Community College Electrical Engineering Technology Department is celebrating a big win.
A team of students built the winning electric car in April for Most Efficient Vehicle at the 2019 Toyota Green Grand Prix at Watkins Glen.
The BCC students' vehicle used 18.8 kWh of electricity to travel 100 miles, better than production vehicles like Teslas and Priuses.
The winner's circle is quite a jump for the converted Chevrolet Metro.  The car had been converted to electric by the owner of Sarnicola Simulation Systems and donated to the Techworks Museum.  It sat in a parking lot and was vandalized before being shuffled off to SUNY Broome.
The IEEE students with Professor Gary DiGiacomo installed a new battery pack, LED lights and other systems to meet the design goals of a range of 100 miles and average speed of 45 miles per hour.
More From WNBF News Radio 1290 AM & 92.1 FM