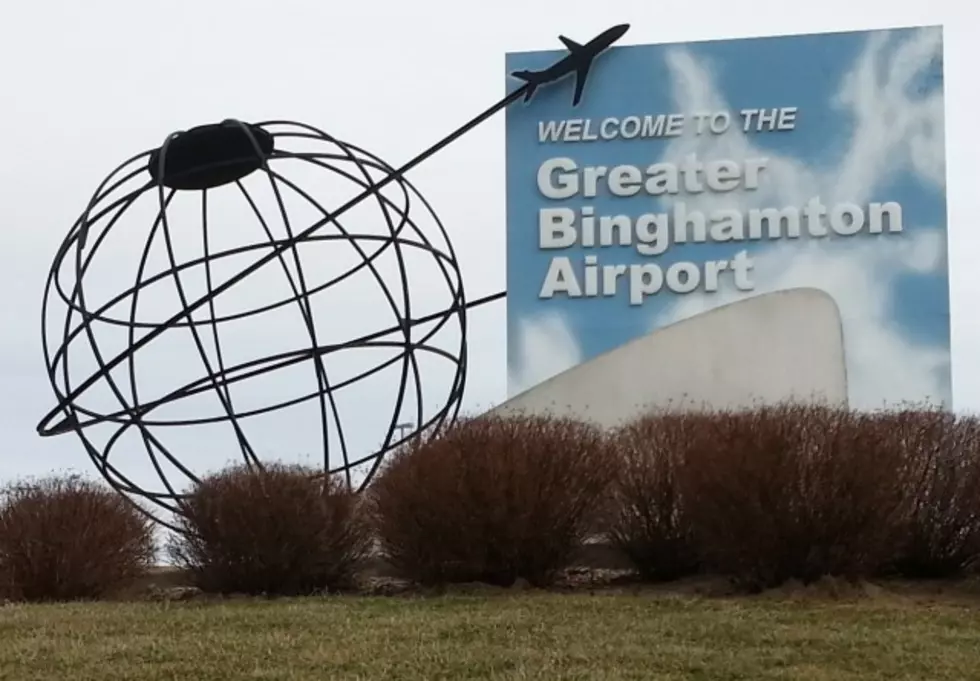 Southern Tier and Central New York Airports Get $5 Million in Funding
Photo: Bob Joseph/WNBF News (file)
According to a press release from Senator Kirsten Gillibrand, Southern Tier and Central New York airports will receive $5 million in federal funding for improvements at three airports including Greater Binghamton.
According to the press release, Greater Binghamton airport will receive a total of $2,227,021 of federal funding to reconstruct airfield guidance signs and reconstruct or replace airport lighting vault. Also in the Southern Tier, Elmira/Corning regional airport will receive $2,405,291 of federal funding to reconstruct the taxiway and improve, modify and rehabilitate the ARFF building. The remainder of the available federal funds will go to Syracuse Hancock International to reconstruct airfield guidance signs.
In the press release, Senator Gillibrand stated "Central New York and Southern Tier airports serve millions of travelers each year. They need to be safe, modern, and efficient in order to facilitate tourism and spur local economic growth, and that requires continued upgrades. The funding announced today means opportunities for more jobs, more growth, and more investment in the future."
Senator Majority Leader Chuck Schumer stated "This federal investment from the Bipartisan Infrastructure Investment and Jobs Act, which I championed in the Senate, will help the Southern Tier and Central New York's airports reach new heights. Transportation connections to the wider world are essential for community development and economic opportunity, and I have long been a champion of bringing those connections to Syracuse, Binghamton, Elmira and beyond."
The press release did not indicate when the planned improvements at Greater Binghamton, Elmira/Corning and Syracuse Hancock International would begin. It also did not indicate a timeline for how long those projects would take to complete.
35 Famous People With Ties to the Binghamton Area
18 Jobs a Person Under 18 Is Forbidden From Doing in New York State
According to the state of New York, there are 18 jobs that anyone under the age of 18 is forbidden from doing in the state. These are those jobs.
More From WNBF News Radio 1290 AM & 92.1 FM