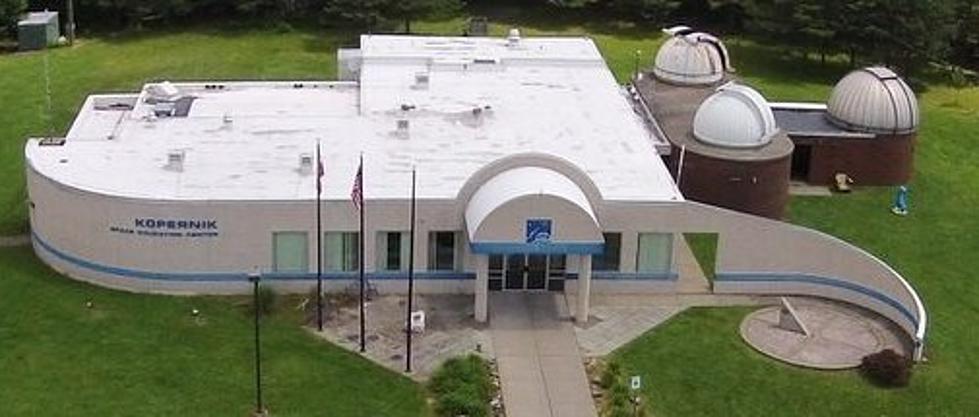 Southern Tier Close Up All Fired Up for Science Park & RocketFest at Kopernik Observatory
Photo provided by Kopernik Observatory and Science Center
The executive director of the Kopernik Observatory & Science Center, Andrew Deskur is on the weekly, local public affairs program, Southern Tier Close Up to talk about the start of construction on the new science-themed playground and the 11th year of RocketFest.
After many years of talking and planning, ground has finally been broken on the Kopernik Science Park with exciting developments down the road.  Deskur says while the Junior League of Binghamton and friends of the observatory  have worked hard to finance the playground, more funding is needed to complete the initial idea with huge opportunities to continue to grow in the future.
As that project is under construction, preparations are in place for RocketFest on June Deskur says, in addition to the three rocket building/launching workshops June 8th at the center on Underwood Road in Vestal, this year professional drone pilots will be flying their aircraft above the launch site to catch unique images of the rockets taking to the skies.
There will also be a caricature artist on hand sketching participants free of charge.
The deadline to pre-register at a lower cost for RocketFest is June 3. The cost for materials will be higher for last-minute reservations.
June 3 is also the deadline for pre-registration for summer camps and there are impressive and interesting programs for school children who are currently in 1st grade trough high school.
Putting it simply, the Kopernik summer camps aren't the construction paper place-mats and pinecone/Popsicle stick sculptures most of us remember from camp as Deskur explains.
You can find out more about Kopernik Observatory, the Science Park, RocketFest, summer camp, programs and ways to contribute at www.kopernik.org.  
Southern Tier Close Up is heard Saturdays at 12:10 p.m. following Joe Stanley and the Law on News Radio 1290 WNBF.
More From WNBF News Radio 1290 AM & 92.1 FM