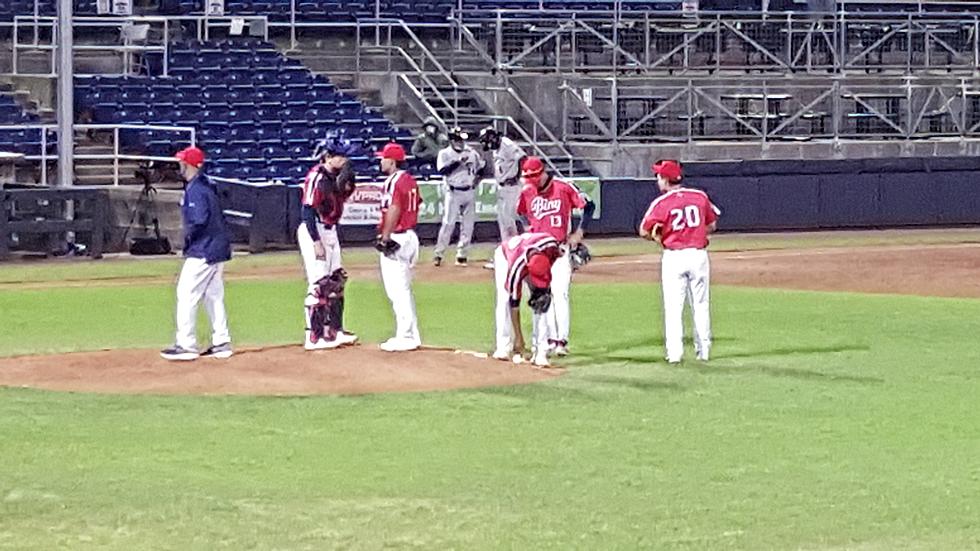 Rumble Ponies Sweep Doubleheader Over Akron
Roger Neel
The Binghamton Rumble Ponies and their many fans embraced a winning night that has been a long time coming, with twin bill victories over the Akron RubberDucks
The first game concluded with a thrilling walk off RBI by Wagner Lagrange in the bottom of the eighth inning to give Binghamton a 3-2 win. RP Pitcher Josh Walker made his debut into Double A, and gave up two runs on seven hits, including six strikeouts and no walks.
In the late game Binghamton trailed by six runs as they headed into the bottom of the fifth inning, when Jeremy Vasquez drove in a run with a double, and Wagner LaGrange hit a sacrifice fly, followed by another RBI single from Yoel Romero to pull within three.
Jake Mangum and Mark Vientos continued the rally in the sixth inning with RBI singles to make it 7-6 Akron, when Yoel Romero hit another single to bring in a run and tie up the game at seven apiece.
The finding touched came in the eight when Manny Rodriguez singled and Mark Vientos came through again with a walk off RBI single giving the Rumble Ponies a sweep of the double header.
The victories were only the third and fourth of the season from Binghamton who snapped Akron's 6 game winning streak.
It was an enjoyable night at NYSEG stadium for the fans who celebrated their home team.
The six game home series continues Friday Night against the RubberDucks at 7:05p with fireworks after the game.
Go Ponies!
PLAY BALL! The Top 7 Sports Venues in the Southern Tier
Classic Rock Suggestions For Dick's Open
[via https://www.milb.com/binghamton]
More From WNBF News Radio 1290 AM & 92.1 FM