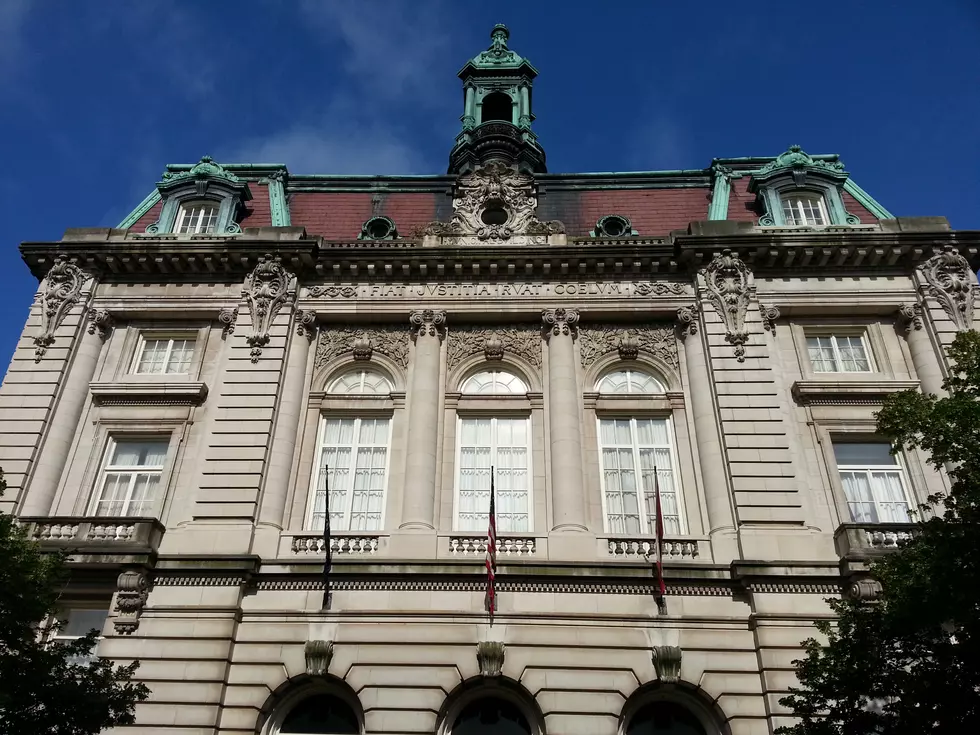 Rochester Bank Robbery Suspect Arrested in Binghamton
Bob Joseph/WNBF News
Federal Prosecutors say the suspect in the robbery of a Rochester Bank is in custody after leaving a trail of money and taking a bus to Binghamton.
Joseph Peeples III reportedly entered the Chase Bank on Clinton Avenue shortly before 8:30 a.m. January 5 and demanded money.  Authorities say he got away with $110,000.
Some was left behind in a taxi, garbage can and stashed in a hotel microwave oven.
Peeples was arrested a couple hours after the robbery at the Grand Royale Hotel on State Street in Downtown Binghamton after he had bought a bus ticket to New York City in Rochester and the bus stopped in Binghamton.
Authorities say Peeples admitted robbing the bank, accidentally leaving some money in a cab, hiding cash in a bus station bathroom and stashing around $50,000 in the microwave, a shoe box and a plastic bag at the Grand Royale.
Peeples faces up to 20 years in federal prison.
More From WNBF News Radio 1290 AM & 92.1 FM