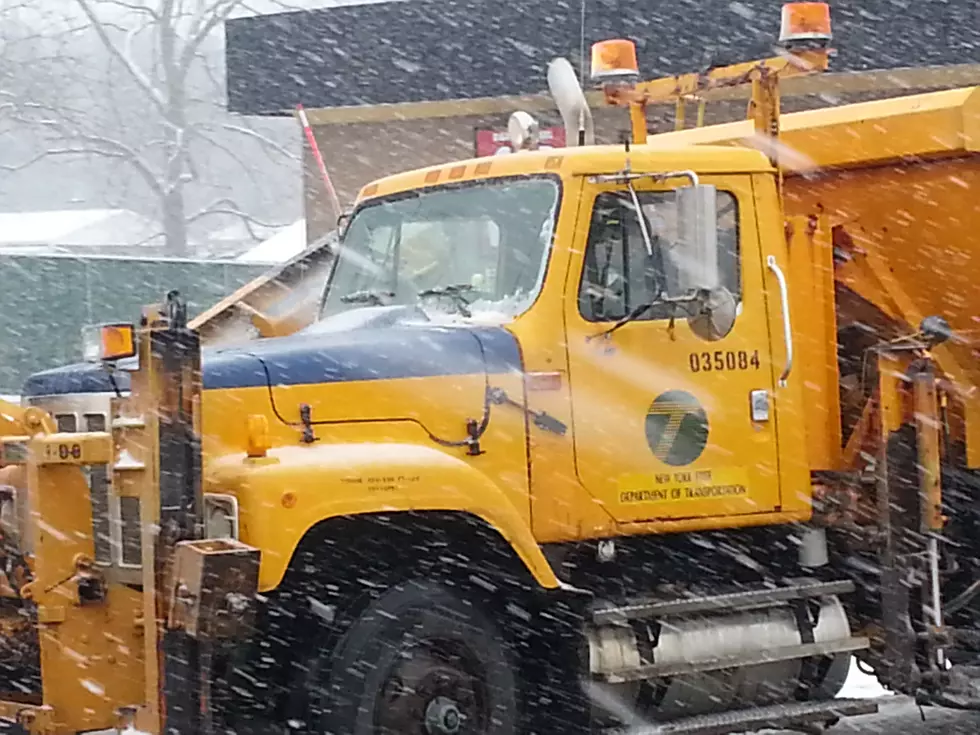 Road Crews in Twin Tiers Prepare for Winter
Bob Joseph/WNBF News
Road crews on the state and local levels are in high-gear preparing for the winter season.
Area municipalities have been taking stock of salt inventories and New York State Department of Transportation and Pennsylvania Department of Transportation officials have been working to make sure winter snow removal and road maintenance gear is serviced and ready to go.
Transportation officials in both state remind drivers they can use the 511 service to get up-to-date road conditions.
PennDOT says it also has an online resource for travelers at www.penndot.gov/winter with information about services in each of the 11 engineering districts.
Pennsylvania has 380 trucks, plows and salt spreaders at the ready with hundreds of drivers and staffed poised to go when the first snowflakes fall.
Meanwhile, Weather Service officials say it is also helpful to know the difference in the various advisory levels.  A WATCH means there is an increased risk of hazardous weather but it is not happening yet or its location or timing is still uncertain.  A WARNING means the weather event is imminent or happening and residents should take action to protect lives and property.
Of course, stay tuned to WNBF and wnbf.com for the latest forecasts and weather conditions.
More From WNBF News Radio 1290 AM & 92.1 FM