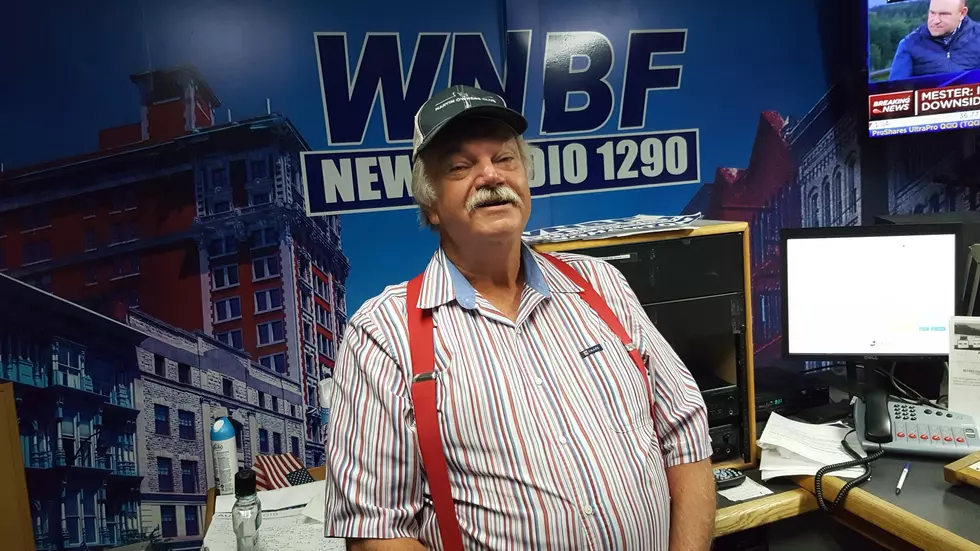 Ridin' the Rails Performs at Newark Valley Depot
WNBF News/Roger Neel Photo
Ridin' the Rails makes a stop at the Railroad Depot in Newark Valley Saturday (August 24) at 7:00 PM.  The performance is presented by the Newark Valley Historical Society with any proceeds to benefit their many activities.
Ridin' the Rails is a trio of fun-loving, talented singers and musicians who tell the story of life on and around the railroad.  Railroads hold a special fascination for many people and have and continue to be a huge part of our nation's history and commerce.
Organized by Darrell Varley the group is based in Nashville, Tennessee and travels all around the southeast and eastern part of the country to pay tribute to railroads. Varley owned a voice talent and production company in Binghamton for a number of years following a successful radio career. A graduate of the Eastman School of Music in Rochester he working in markets like Buffalo, Nashville and Binghamton.  His love and talent for music led him to Nashville and the formation of Ridin' the Rails.  A music arranger and talented musician including skilled banjo-playing he leads the group in their travels around the country.  He was the founder of popular local group Cobblestone Crossing as well.
Doug Roberts features vocals with the group and plays the uke and guitar.  Jim Hardaway is also featured on vocals and plays the bass and guitar.  Together they entertain the audience with railroad songs,story-telling and their love for railroads.
Ridin' the Rails appearance at the Railroad Depot in Newark Valley begins Saturday at 7:00 PM.  Tickets are $10 each.ticket information is available by calling 607-642-9516.
More From WNBF News Radio 1290 AM & 92.1 FM