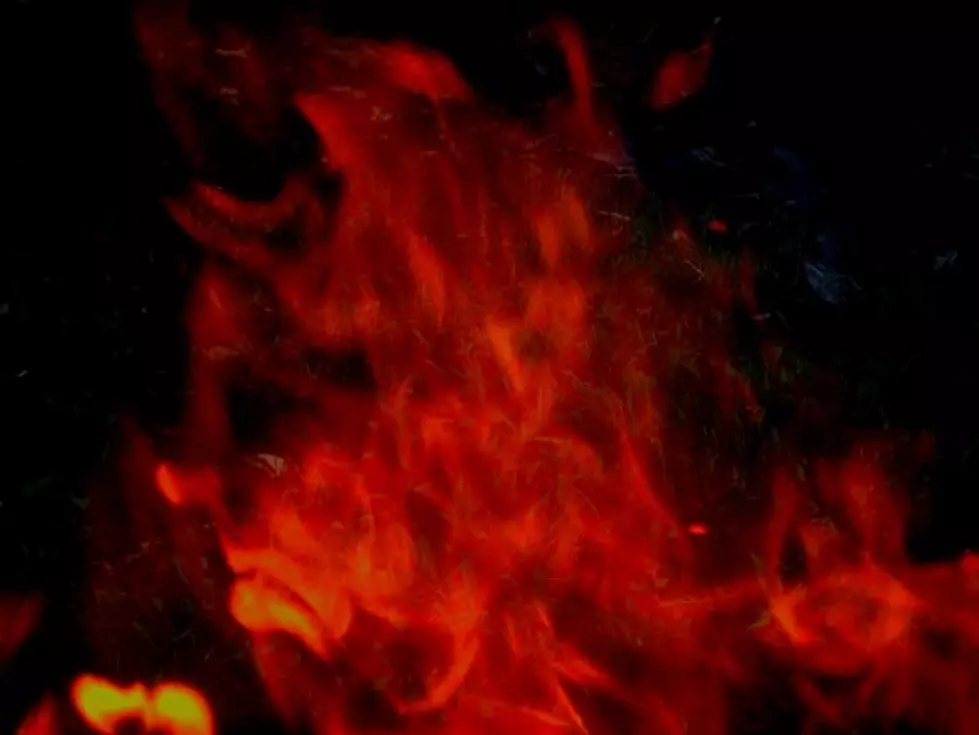 Richford Home Destroyed by Fire
Kathy Whyte/ WNBF News
Fire investigators are looking into the cause of a mid-day blaze Monday, August 1 that reportedly destroyed an unoccupied house in the Town of Richford.
Firefighters from over a half-dozen departments were called to Rockefeller Road between Chwalek Road and Sears Road shortly after 11 a.m.
There were no injuries.
Firefighters from nine departments were called to the scene and found the house fully engulfed in flames.
Real estate listings describe the structure as a two-bedroom, two-bathroom single-family home that is not currently listed on the market.
The building is located on the edge of the Griggs Golf State Forest near Lisle in the northern part of Broome County.
Fire officials have not indicated where they thought the fire originated. There is also no information available about what may have caused the blaze or how long the property may have been vacant.
Media accounts indicate there had been another fire recently in the same general area of the county.  That blaze reportedly happened a little over a week earlier on Sunday, July 24.
Fire officials throughout the region have been concerned about the possibility of any fire becoming out of control given the dry conditions.  While Broome County is not included in a Drought Watch that was issued over the past several days by the New York State Department of Environmental Conservation, conditions are still impacted by a deficit in rainfall.  Dry grasses and brush combined with any wind could quickly grow to an out of control brush fire while structure fires present their own risk of spread to their surrounding environment.
There is no burn ban in place as is the case in the early spring but people should be aware of the conditions and use caution when burning material outside.
Ranked: Broome County's Best Pizza
If you're from Broome County, you know how fierce the great pizza debate is. Are you a Nirchis fan, or are you team Brozzettis? No matter how many of these pizzas you enjoy, deep down everyone has their favorite.
To finally put the pizza dispute to rest, we've turned to Yelp! To tell us who REALLY is Broome County's Best Pizza...
Will your favorite pizza place make the list? Did Yelp! Leave anything out?
More From WNBF News Radio 1290 AM & 92.1 FM