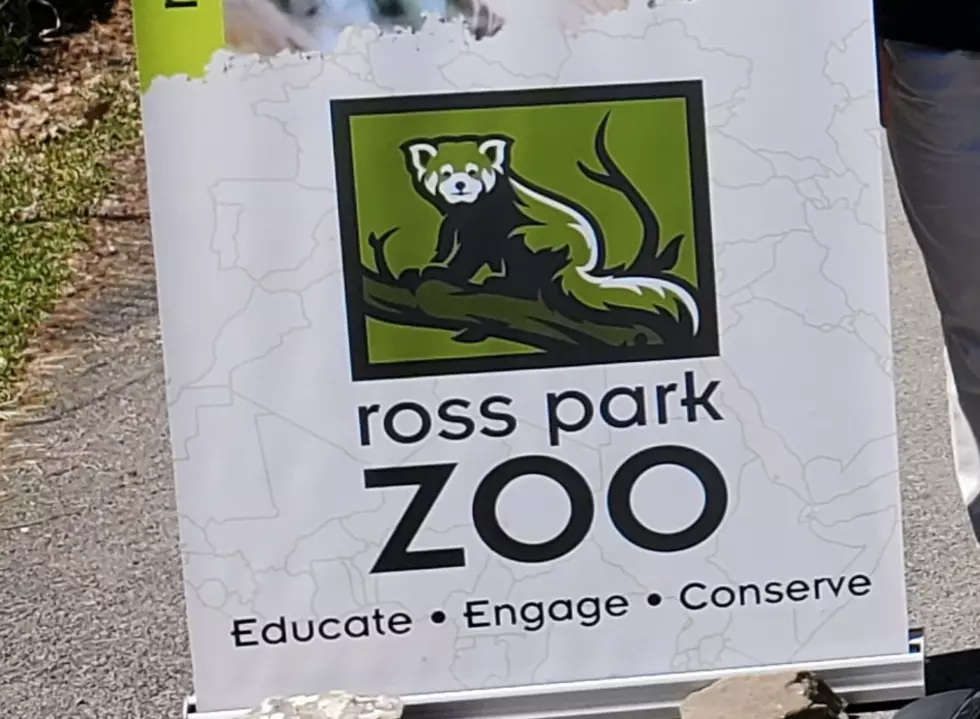 Return of Feast With The Beasts & Other Zoo News on Southern Tier Close Up
Photo: Bob Joseph/WNBF News
The events of summer have come back, and one of the biggest summer celebrations for the Ross Park Zoo is back again.
Ross Park Zoo director Phillip Ginter is the guest on Southern Tier Close Up to talk about the upcoming event as well as other happenings at Binghamton's zoo. It's everything from carnivores to carousels on the weekly, local public affairs show.
After a year absence due to the pandemic the annual Feasts With The Beasts event will take place on Wednesday August 25th at the Zoo on Morgan Road on Binghamton's South Side.
According to a News release from the Zoo, the gates will open at 5:30pm and the feast and fun will continue until 8:30pm.
Feasts-goers will enjoy some delicious treats provide by Food and Fire, and live entertainment will be provided by the Binghamton Philharmonic.
Enjoy a walk around the zoo and see the animals, the zoo will also reveal the winner of their  Penguin Chick Naming Contest, its still not too late to enter for a chance to win more info CLICK HERE.
The Feast with the Beast event is a big fundraiser to help the Zoo with operations and care for the animals. For more info and tickets CLICK HERE
In addition to talking about the big event, Ginter addressed the latest COVID protocols at the zoo, the reasons behind a return to masking in indoor areas, an upcoming excursion to Costa Rica, an exiting new mixed-habitat exhibit for the Marmosets and prehensile porcupine and more.
Southern Tier Closeup airs Saturdays at 6:03am on News Radio 1290 WNBF and can be found anytime on the WNBF podcast.
Keep Slithering Down The Page To See All The Snakes of NYS
OUT AND ABOUT: Why We Love To Camp
More From WNBF News Radio 1290 AM & 92.1 FM