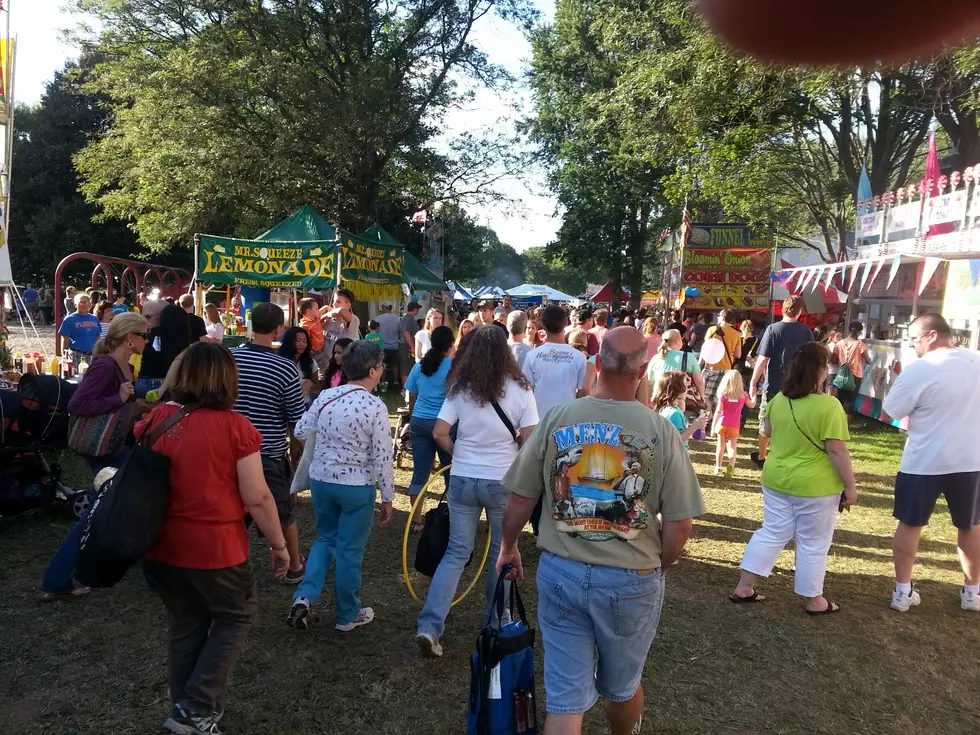 Rain Throws the First Night of the Spiedie Fest and Balloon Rally a Curve
WNBF News/ Roger Neel Photo
Continued rain in the region is forcing a change of plans for the start of the annual Spiedie Fest and Balloon Rally at Otsiningo Park.
Organizers and Broome County opted to close the Park that was supposed to open to the public at 3 p.m. today.
The first concert of the festival, KC and the Sunshine Band has been moved to the Floyd L. Maines Veterans Memorial Arena. People can get in with their Spiedie Fest tickets but additional tickets are available at the door for $10.
Doors open at 7 with the concert beginning at 8 p.m.
Conditions are expected to improve for the festival and planned hot air balloon launches August 4 and 5.
Meanwhile, the New York State Department  of Transportation says motorists should be aware The right lane on Interstate 81 (I-81) northbound near the Exit 5 interchange (Front Street/SUNY Broome Community College) will be closed to through-traffic beginning at 12 p.m. on Friday, August 3, through 11 a.m. on Monday August 6, prior to, during, and into the morning following the conclusion of the Spiedie Fest and Balloon Rally.
I-81 northbound through-traffic will be shifted to the left and center lanes near Exit 5.  The right lane will be closed and used as a dedicated acceleration lane for Exit 5 northbound on-ramp traffic.  The existing Exit 5 northbound on-ramp acceleration lane will be used for shuttle busses to safely enter and exit the highway at the Spiedie Fest and Balloon Rally.
Please note that motorists will still be able to use the Exit 5 northbound on-ramp and off-ramp to enter and exit the highway.
Travelers are also reminded to never slow down or stop along public roads to watch balloon launches.
More From WNBF News Radio 1290 AM & 92.1 FM