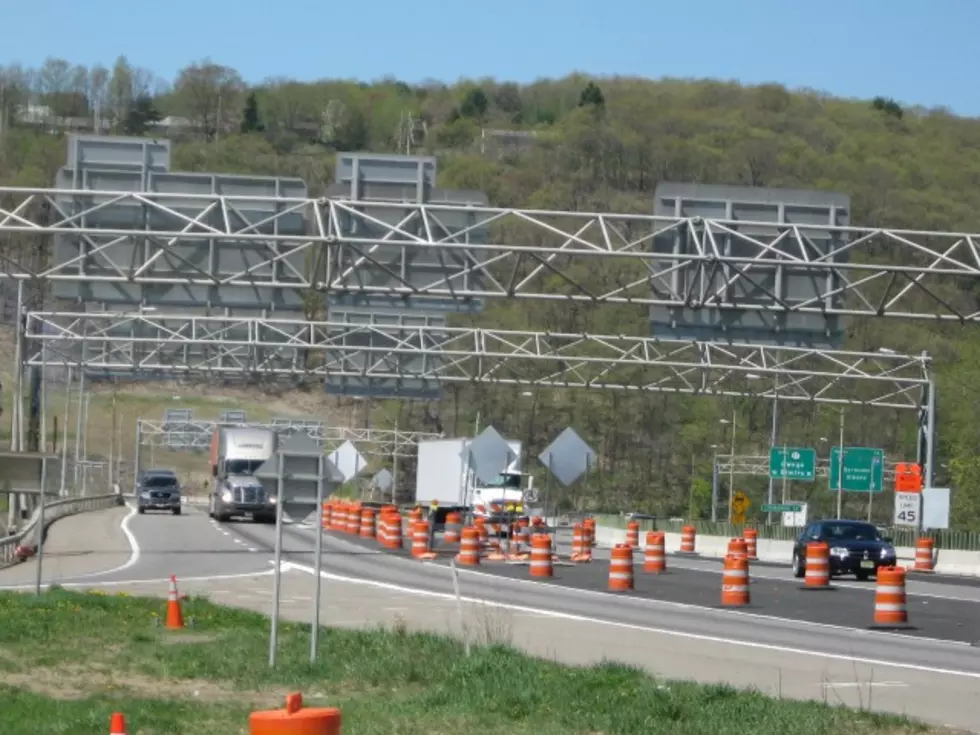 Prospect Mt. Phase Two Construction in Binghamton Resumes
WNBF News/ Roger Neel Photo
The New York State Department of Transportation says work is starting back up on the Route 17/Interstate 81 interchange reconstruction in Binghamton, often referred to by locals as the Prospect Mountain or Kamikaze Curve Project.
The 152-million dollar second phase is replacing bridges and reconfiguring ramps and the road along a nine mile stretch to bring Route 17 up to interstate standards.
The DOT says work for this season includes finishing the reconstruction of the 17-81 interchange, completing the new flyover bridge, reconstruction of Route 7 and Route 11, repaving Bevier Street and Broad Avenue, improving lighting and completing noise barriers.  New monitoring equipment keeping track of traffic flow and sending out notices is also on the list.
Officials say the second phase work is due to be complete by December of 2020.
Phase one of the project began in 2012 and was completed at the end of 2015 when the second phase got underway
More From WNBF News Radio 1290 AM & 92.1 FM