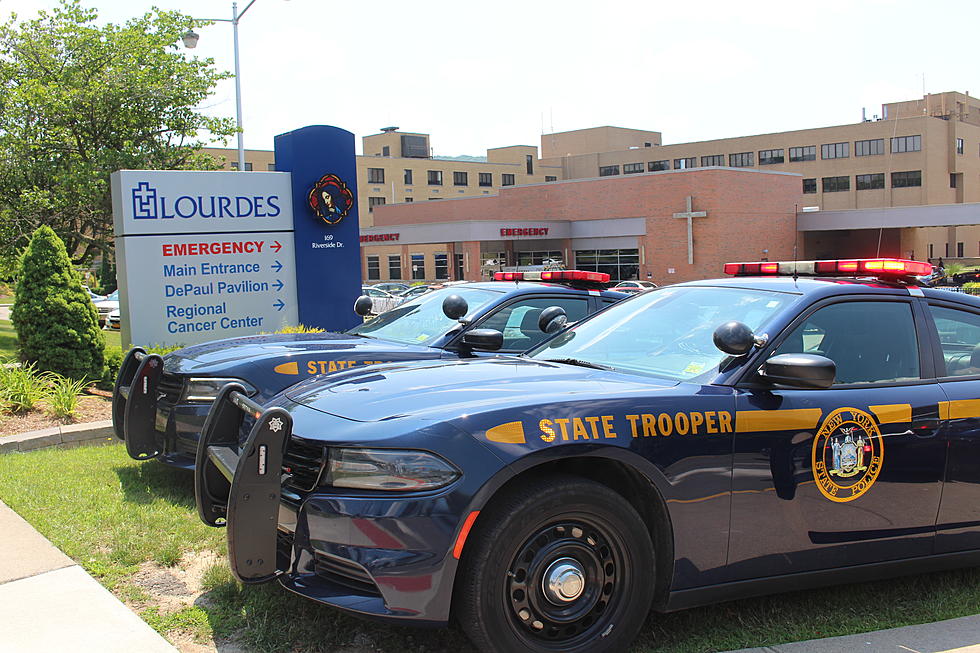 Police: Trooper Was Killed By Steuben County School Principal
Photo: Bob Joseph/WNBF News
Authorities say they believe a school principal fired the shot that killed a New York State Police trooper near Corning.
The trooper who died was 29-year-old Nicholas Clark, who had been with the state police for three years. He worked out of the Bath barracks in Troop E.
Clark is survived by his mother, father and a brother.
State police first deputy superintendent Christopher Fiore said Clark responded to a report of a suicidal man at a home on Welch Road in the town of Erwin.
Fiore said the estranged wife of 43-year-old Steven Kiley made a 911 call around 3:30 a.m. reporting the man had indicated he was thinking about killing himself. The woman said Kiley might be armed.
Fiore said state police and other law enforcement agencies established a perimeter around the house. They were unsuccessful in making contact with Kiley, who apparently had barricaded himself in the residence.
Fiore said Trooper Clark died after he was shot. Kiley later was found dead inside the home. Police believe he died of a self-inflicted gunshot wound.
Kiley was a principal of Bradford Central School, a small rural school district north of Corning.
Dozens of marked New York State Police vehicles with their lights flashing accompanied Trooper Clark's body along Route 17 as it was transported to Lourdes Hospital in Binghamton.
An autopsy is to be performed at the hospital.
More From WNBF News Radio 1290 AM & 92.1 FM