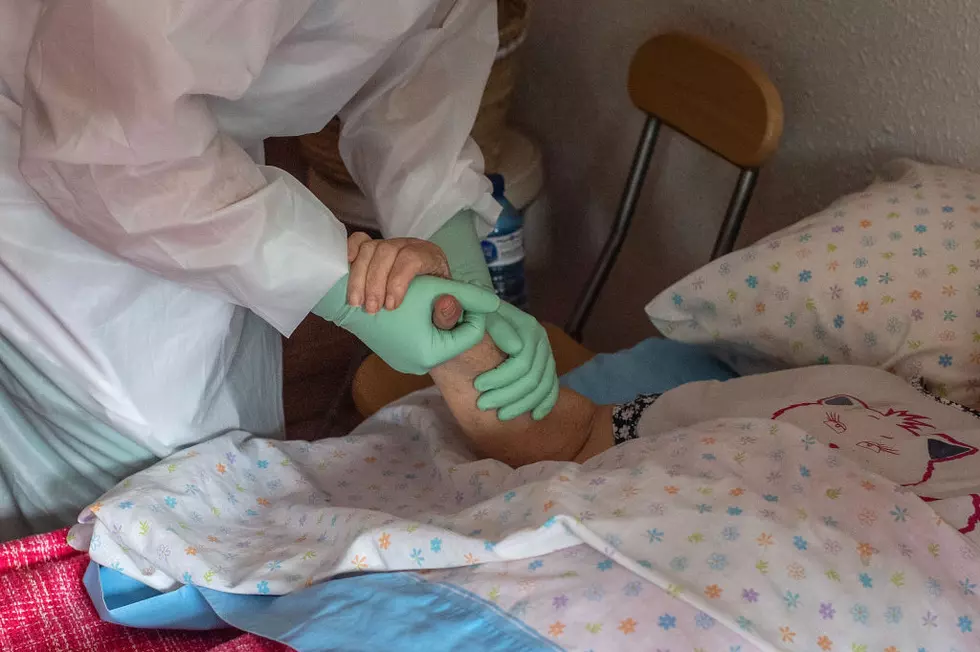 New York Won't Enforce COVID Booster Mandate for Healthcare Workers
Getty Images
New York State will not enforce the mandate requiring health care workers to have gotten the booster shot against COVID-19 that was scheduled to begin February 21.
Friday, February 18, Health Commissioner Doctor Mary Bassett said while three-quarters of health care workers have the protection, the state can't afford to lose the rest of the workers who would have been terminated for failure to comply. New York hospitals and other health care systems have been facing a serious shortage of workers that even pre-dates the COVID-19 pandemic.
While overall numbers on the state vaccination dashboard indicate 75% of healthcare workers with full vaccination and booster series, a breakdown shows the numbers vary depending on institutions.
The Department of Health numbers show an overwhelming number of hospice workers, 95%, have gotten the booster or planned to get boosted. That number drops substantially when it comes to nursing home staff.  The Health Department figures show 51% of workers at those extended care facilities said they had gotten their full series of vaccine and booster shot.
New York State plans another evaluation in about three months and is continuing to stress the importance of workers having contact with vulnerable residents getting vaccinated and boosted.
The vaccination issue continues to be a political hot topic. Republican Congresswoman and congressional candidate, Claudia Tenney, was swift to issue a statement following word that the state would not enforce the mandate. Tenney takes some of the credit for pressuring the state into dropping the booster mandate while she says she's still pushing for the state to reverse the earlier vaccine mandate.
Answers to 25 common COVID-19 vaccine questions
Vaccinations for COVID-19 began being administered in the U.S. on Dec. 14, 2020. The quick rollout came a little more than a year after the virus was first identified in November 2019. The impressive speed with which vaccines were developed has also left a lot of people with a lot of questions. The questions range from the practical—how will I get vaccinated?—to the scientific—how do these vaccines even work?
Keep reading to discover answers to 25 common COVID-19 vaccine questions.
Five Mistakes You Might Be Making With Your Face Mask
5 Medical Myths
More From WNBF News Radio 1290 AM & 92.1 FM