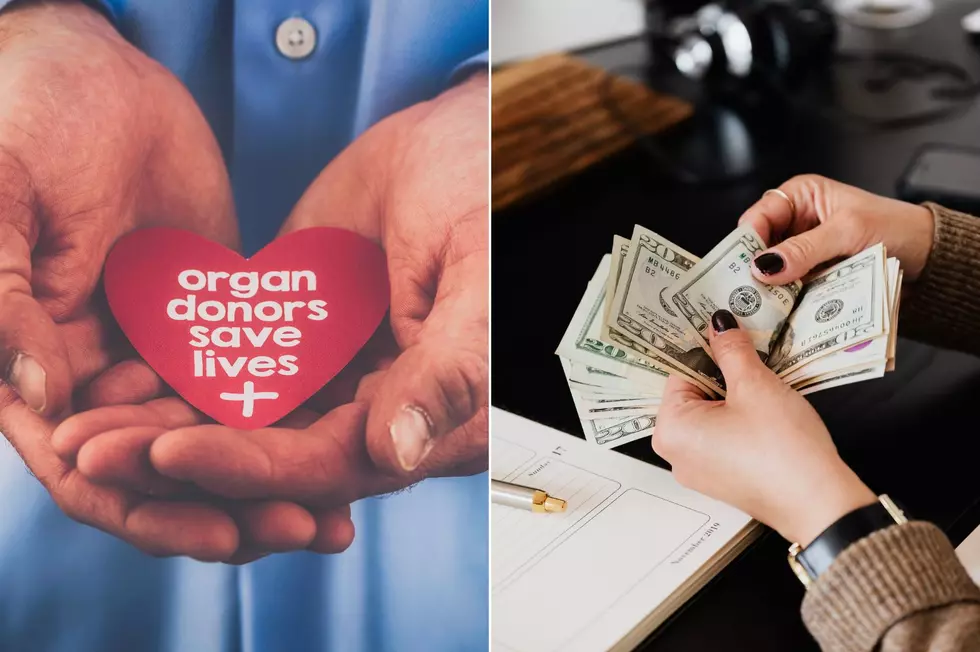 New York Will Reimburse up to $10,000 to Living Organ Donors
Canva.com
A new law recently signed by New York State Governor Kathy Hochul will allow the state to reimburse living organ donors up to $10,000 for expenses related to donating an organ.
According to a report by Julie S. Keenan of Healio, New York State Governor Kathy Hochul recently signed the New York State Living Donor Support Act. The new law will allow New York to directly reimburse living organ donors for expenses arising from actually donating an organ. That includes things like travel, lost wages, child care and medical care.
Holly Bode, vice president of government affairs at the American Kidney Fund, told Healio "With the passage of S. 1594/A. 146A, New York is setting a nationwide precedent for removing financial obstacles that may discourage people from becoming living organ donors. We are hopeful that other states will follow New York's lead to reduce barriers for donors and subsequently help more Americans get off the transplant waitlist."
It's not news that medical care is expensive. And donating an organ is a much more invasive procedure than something like spraining an ankle or cutting a finger. Making sure that people who want to donate are financially able to could make a huge difference for people who need organ transplants.
According to the report, New York is the first state to offer direct reimbursements to living organ donors, although some other states offer tax credits. While tax credits may help, providing direct reimbursement can help take care of cash flow problems that might stop somebody from donating an organ.
25 New Year's Resolutions for Binghamton, New York
Binghamton, New York is a great place to live but there's certainly a few things that could improve the area. Here's 25 New Year's Resolutions for Binghamton.
25 Businesses That Could Fill that Space in Downtown Binghamton
Since I moved here, Court Street in downtown Binghamton has had a huge chunk of unused real estate. Here's 25 businesses that could fill the space.
More From WNBF News Radio 1290 AM & 92.1 FM