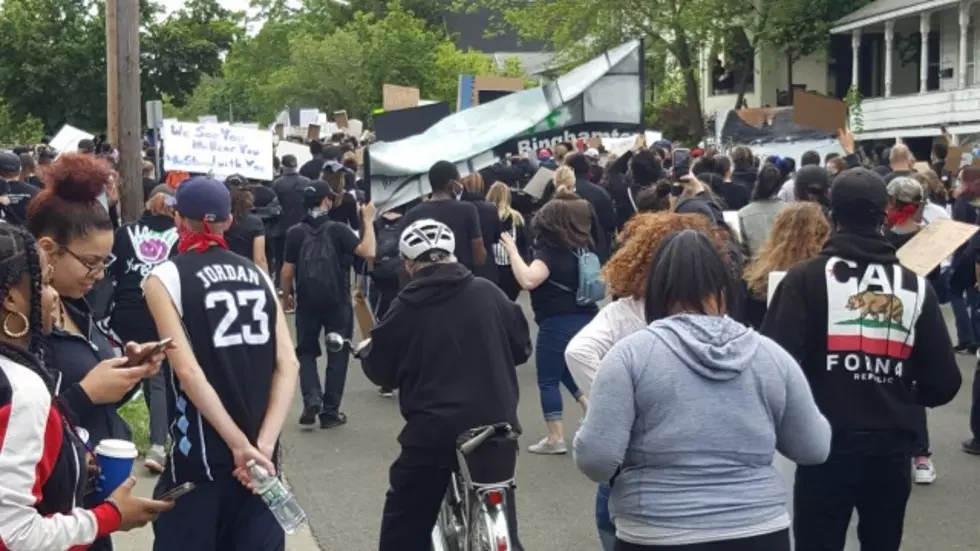 New York Governor Calls for COVID Pro-TESTING for Demonstrators
WNBF News/Roger Neel Photo
New York Governor Andrew Cuomo says the thousands of people protesting the death of George Floyd have a "civic duty" to be tested for the coronavirus, a sort of "PRO-test" for public health.
Cuomo says he is concerned that people packing in tightly for demonstrations all around the state could lead to more COVID-19 cases.
Fewer people in the state are being hospitalized for COVID-19, and the reported daily death toll was 52 on Wednesday, compared to almost 800 at the peak of the outbreak.
The Governor says the state is expanding the COVID-19 testing criteria to include any individual who attended any recent protests in the state.
LOOK: Protests Have Engulfed America Since George Floyd's Death