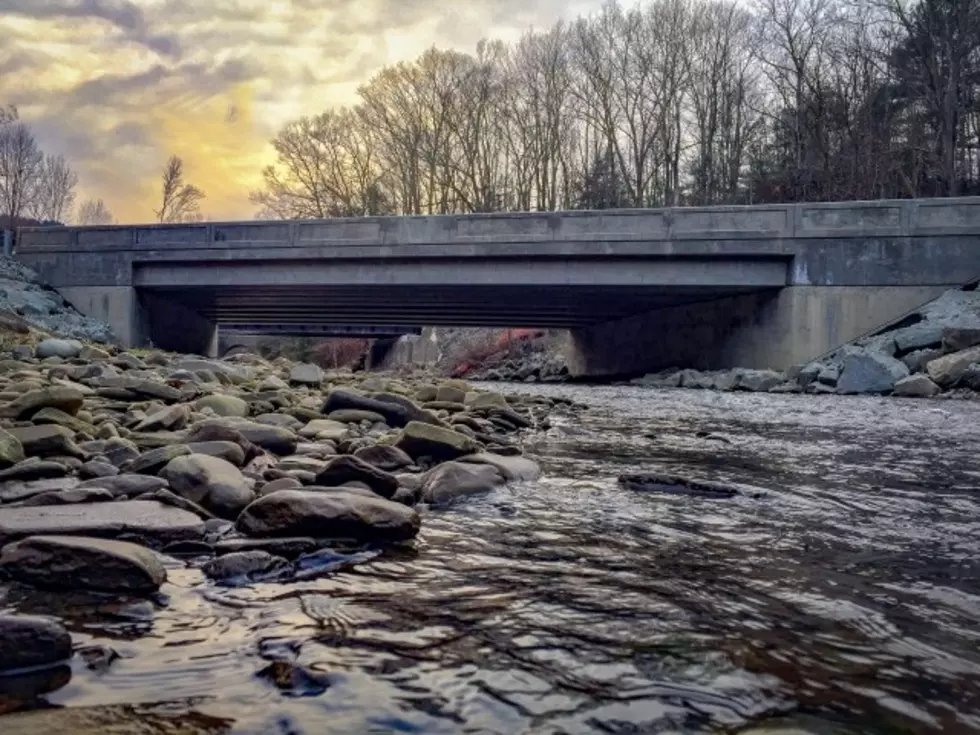 New Bridge in New Milford is Open to Traffic
PennDOT photo Rt. 11 Bridge
Motorists in Susquehanna County, Pennsylvania can cross Salt Lick Creek in New Milford Township again after construction of a new bridge on Route 11 is now done.
The new span opened to three lanes on December 6 after the Pennsylvania Department of Transportation had announced recently the opening had been delayed.
PennDOT says the new crossing is longer and wider than the bridge it replaced and is supposed to last 100 years.
Meanwhile, the Pennsylvania Department of Transportation is reporting headway is being made on repairs to several roads in Susquehanna and Bradford Counties that were damaged by flooding in July and August but still more work is being done and motorists should be aware of changes in traffic patterns and flaggers directing traffic.
One of those flood repair projects in Susquehanna County involves gravel bar removal, slope repair and stabilization and road repair on Depew Street in an area where the road had previously been closed by the flood damage.  Alternating single-lane traffic is being maintained in that area with flaggers being used when necessary.  PennDOT says it's hoped that work will be done by the end of the month.
More From WNBF News Radio 1290 AM & 92.1 FM