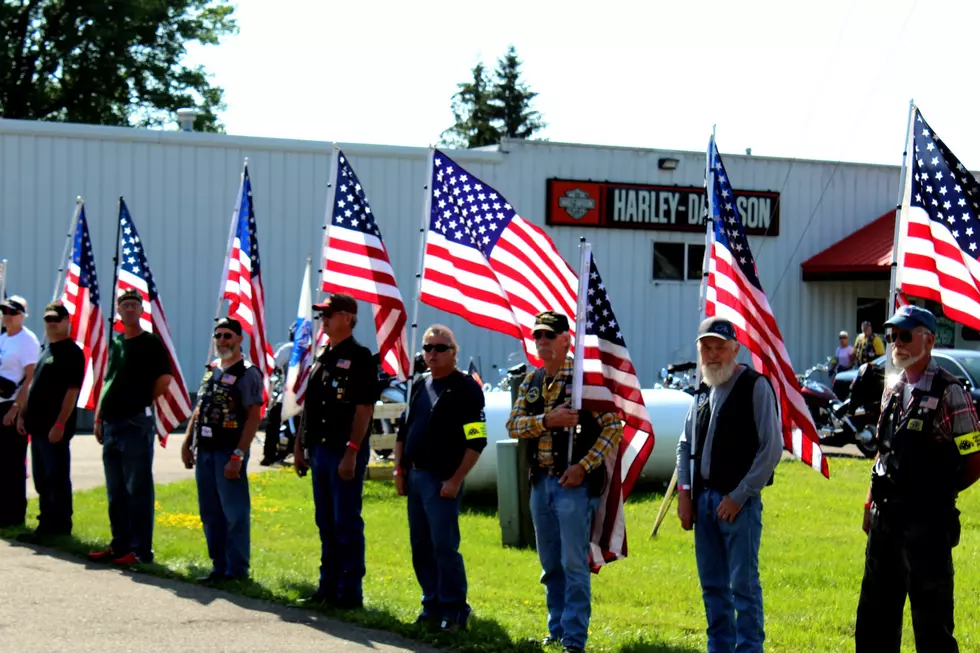 Nation of Patriots Tour to Make a Special Stop in Binghamton
Traci Taylor
On Monday, August 27th, the Nation of Patriots Tour will wind its way through Binghamton, making a special stop at Southern Tier Harley Davidson.
The Patriot Tour, founded in 2010, is a very special 110-day, 14,500-mile journey in which motorcyclists carry the flag of the United States of America through all 48 continental states in order to raise money for our disabled veterans and their families. On Monday, August 27th, the flag will be delivered to Southern Tier Harley Davidson on Upper Front Street in Binghamton at 12 p.m. and then it will leave on Tuesday, August 28th at 9:30 a.m. to make its way to Steuben County.
Bill Sherer, founder and executive director of The Nation of Patriots explains, "It's important for people to understand that every dollar they contribute to this effort is put directly into the hands of disabled vets and their families. The Nation of Patriots is an entirely volunteer-run organization, so 100 percent of the money raised benefits those for whom it is intended."
The Nation of Patriots has made an amazing difference in the lives of our veterans. As a matter of fact, in 2017, just under $250,000 was raised and distributed to the families of 67 veterans in 18 different states.
"The Patriot Tour is a unified tribute to each and every one of our nation's veterans, military personnel, and their families," said Sherer. "We understand their sacrifices and stand in awe of the contributions they have made and do make every day so that all Americans may enjoy the many freedoms for which this great country stands."
If you would like to accompany the flag as it leaves Binghamton and makes its journey to Steuben County on August 28th, you'll need to sign a waver (you don't need to be a HOG member) and you're asked to make a donation of $5.00 which will be added to the funds raised throughout the Tour for disabled veterans. Please reach out to Carrie at Southern Tier Harley Davidson to learn what time you should arrive Tuesday morning for the ride. She can be called at 607-773-0264.
If you're unable to ride with the flag, but would like to be present for its arrival at Southern Tier Harley Davidson, please make plans to be at the shop no later than 11:30 a.m. on Monday, August 27th.
More From WNBF News Radio 1290 AM & 92.1 FM