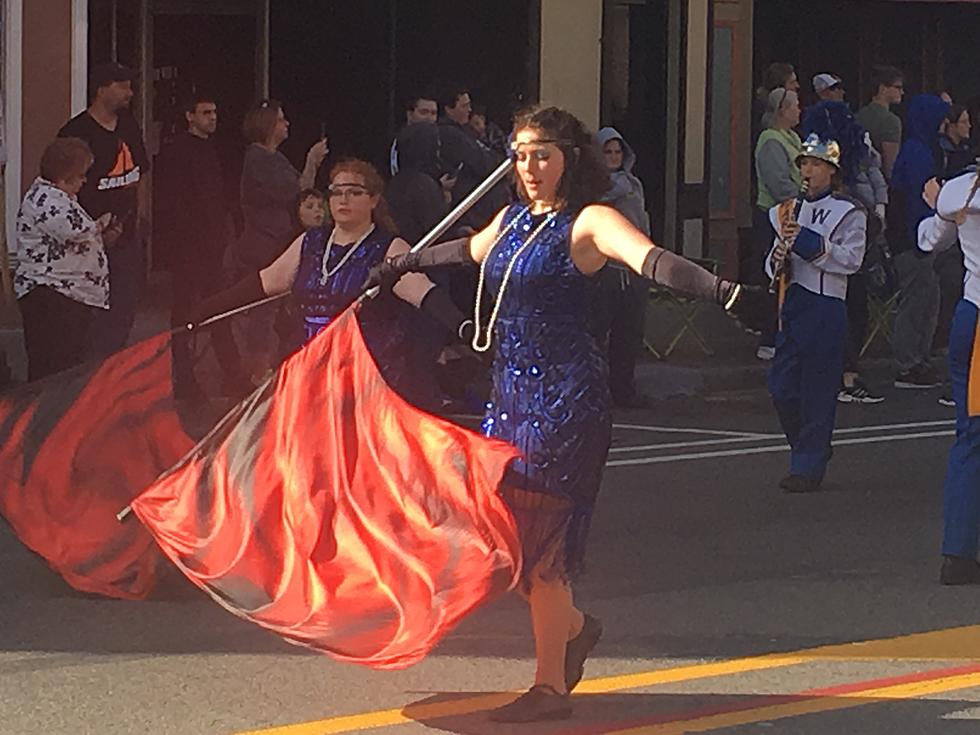 Marching Bands & Italian Pride Take Over Downtown Binghamton
Credit: David Hermanovitch/WNBF
The annual Columbus Day Tournament of Bands high school marching band competition in downtown Binghamton that has been part of the early autumn tradition in the Southern Tier for over 60 years is back but will be notably smaller.
City of Binghamton officials a couple weeks ago reported less than a half dozen marching bands would be competing for honors in marching and musical execution, color guard performance and drum major while in days gone by, just about every  high school at least in Broome County as well as Chenango County, Susquehanna County, Pennsylvania and some other units further away made the Binghamton tournament an annual must and a win a major point of pride for the school's music program.
This year there are more politicians, sports units, classic car divisions and emergency services vehicles than marching bands.
The Columbus Day Tournament of Bands parade steps off from the side streets west of Binghamton High School (the host school and non-competing band for the event) and proceeds east on Main Street over the Court Street Bridge and continuing to the courthouse lawn where units disband.
The day continues with the annual Italian street festival outside of Boscov's Department Store.  Water Street is closed between Court and Henry Street for the festival but access to the Water Street Parking Garage will be maintained.
Main and Court Streets will be closed during the parade but cross-street traffic will be allowed during breaks between marching units.
The event had been derailed one year by protestors who blocked the route to demonstrate about issues concerning inmate treatment at the Broome County Jail and a few people have made their views known about Christopher Columbus and the plight of indigenous persons in the past, but there have been no major incidents.
Elsewhere around the country, Associated Press reports:
The October 11 federal holiday dedicated to Christopher Columbus is highlighting the ongoing divide between those who view the explorer as a representative of Italian Americans' history and those horrified by an annual tribute that ignores the native people whose lives and culture were forever changed by colonialism. Communities across the U.S. took a deeper look at Columbus' legacy in recent years _ pairing or replacing it with Indigenous Peoples Day.
On Friday, October 8 President Joe Biden issued the first presidential proclamation of Indigenous Peoples' Day. But activists said efforts to end a formal holiday in Columbus' name remain stalled by politicians and organizations focusing on Italian American heritage.
Check Out the 12-Foot Tall Skeleton That Has a Personality All of Its Own
11 Non-Food Items the Chow Warehouse Wishes It Had More Of
More From WNBF News Radio 1290 AM & 92.1 FM