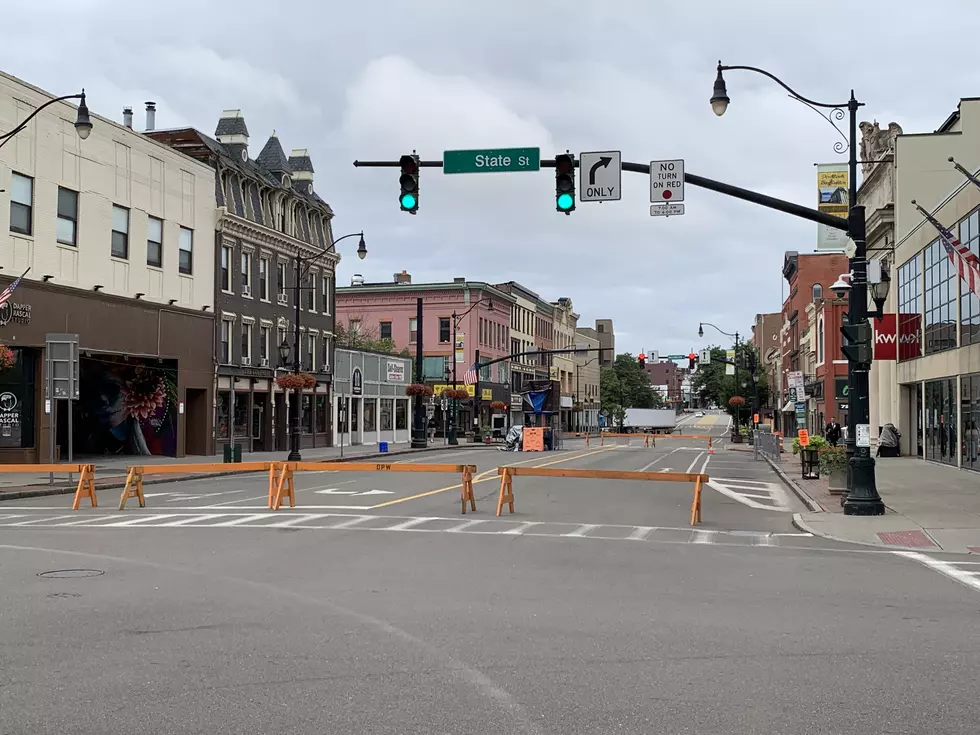 Luma Preparation Closes Down Court Street in Downtown Binghamton
James Kelly/WNBF
Morning commuters to downtown Binghamton got a surprise on Thursday morning when they found a chunk of Court Street closed down to prepare for the Luma Festival this weekend.
In addition to closing down a chunk of Court Street right in the heart of downtown Binghamton, Luma Projection Arts Festival preparations have also caused a bit of a parking shortage in the surrounding area. In addition to the regularly scheduled road work going on in the area and the start of the school year, Thursday morning was a rough one for Binghamton commuters.
For those on their way to downtown Binghamton on Friday morning, you'll likely run into the same problems and perhaps see some extra traffic as people try to navigate the road closure and find somewhere to park.
The event itself will take place on Friday and Saturday night in downtown Binghamton and span from Hawley Street to Henry Street. There will be eight free projections for Binghamton residents to enjoy and one ticketed event called "Horizon."
For those unfamiliar with the Luma Projection Arts Festival, powerful projectors will shine lights on local buildings, transforming them into something barely recognizable. It's a spectacle that I've been looking forward to since I first arrived in Binghamton a few months ago. There will also be some featured artwork from Southern Tier kids included as part of the event.
The event will end Saturday night so by Monday morning commuters should be back to their regular schedule getting to downtown Binghamton with ample parking for everybody.
A Look Around Binghamton's 2022 Porchfest
A Look Around Binghamton's 2022 Porchfest
The Southern Tier is Beautiful! Check Out 13 Colorful Pieces of Public Art In Our Area
Don't ever let anyone tell you the Southern Tier isn't a beautiful place! Binghamton and it's surrounding areas have plenty of amazing, murals, sculptures, and memorials that make you stop and look!
More From WNBF News Radio 1290 AM & 92.1 FM