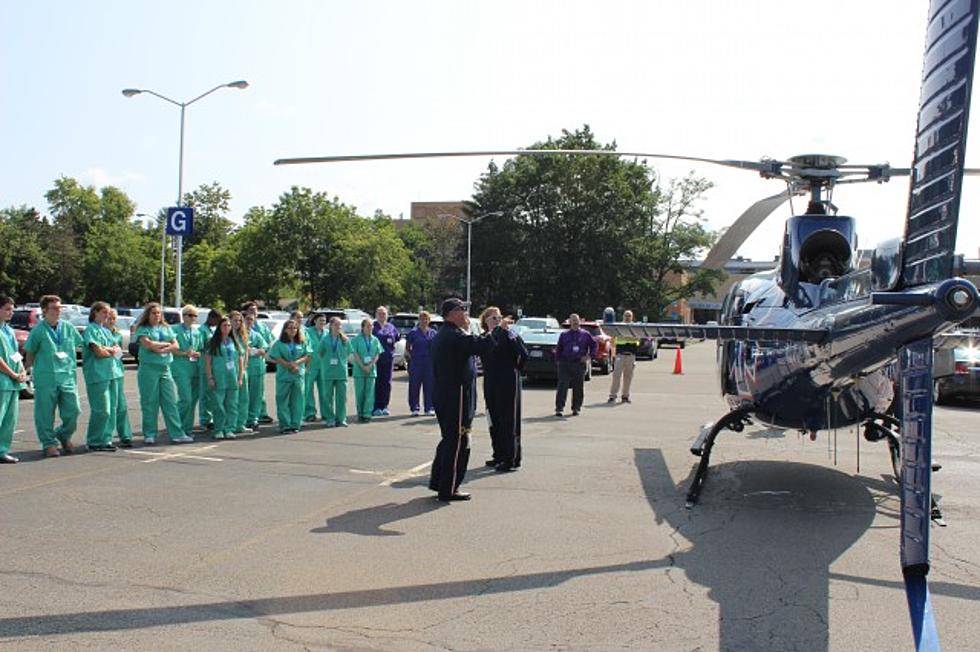 Lourdes Hosts M.A.S.H. Camp for Broome & Tioga Students
Lourdes photo-MASH Camp helicopter
A group of 7th through 9th graders from Broome and Tioga Counties are getting the chance over the next couple of days to experience the real world of hospital care.
Lourdes is holding its annual M.A.S.H. (Medical Academy of Science and Health) Camp at the hospital on Riverside Drive August 15-16.
Hospital officials say the goal is promote the health professions to young people before they start selecting their high school course work and set their career goals.
Students will be able to get their hands on equipment in the pharmacy department and learn about things like MRIs, X-rays, surgery and Emergency Medical Services.
This year, students will get to work with the linear accelerator, which is used to treat cancer patients.
The two-day camp is co-sponsored by Lourdes Hospital, the Center New York Area Health Education Center and Excellus BlueCross BlueShield.
More From WNBF News Radio 1290 AM & 92.1 FM