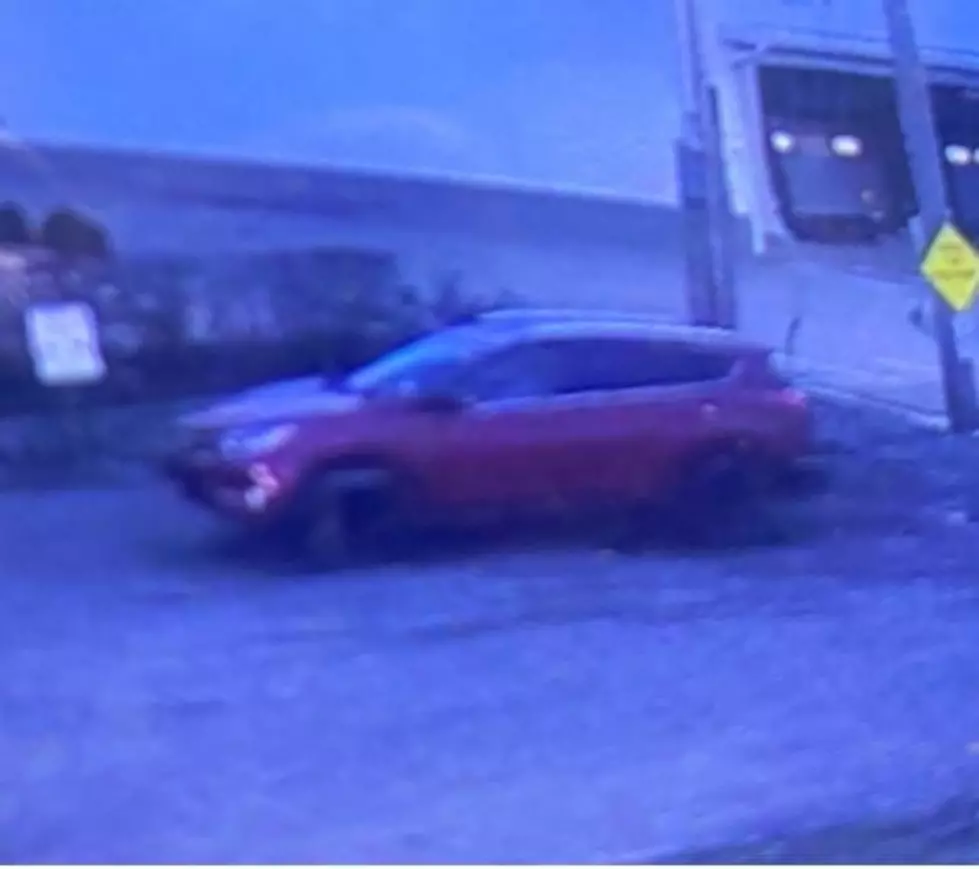 Johnson City Police Investigate Stolen Catalytic Converters
JC Facebook photo/Palmatier, Brendan
Johnson City Police are looking for a Toyota Rav4 sport utility vehicle in connection with the theft of catalytic converters last month in the area of Innovation Way.
Authorities posted on social media a photo of a red vehicle that appears to be in the model year of 2013 to 2015 with aftermarket black rims.  The vehicle has New York State license plates.
The theft of the catalytic converters happened on April 9.
Anyone with information is asked to call Johnson City Police Detectives at (607) 798-9318 extension 2229.
The New York State Department of Transportation says in some areas of the state the theft of catalytic converters, that can net a couple hundred dollars when sold for scrap, has increased 200 percent.
In an article previously posted on WNBF.com, the Department of Motor Vehicles has launched a new program that allows car dealers to etch an identification number on the equipment.
The thefts not only cost dealerships and private vehicle owners up to three-thousand dollars to replace the pollution-controlling devices but often causes even more expense for costly repairs to damage to the targeted vehicles.
TAKE A DEEP BREATH...: The 8 Worst Intersections in the Southern Tier
9 Upstate New York Oddities
Upstate New York; a place filled with nature, culture, community, and of course, a few oddities and roadside attractions thrown in as well.
What's fun about a completely normal, cookie-cutter place? Nothing.
Bringing the odd, confusing, and fun, here are 9 Upstate New York Oddities!
These 12 Vulnerable Adults Are Missing From Upstate New York
Each of these twelve individuals is missing from Upstate New York and is considered to be a vulnerable adult. If you know anything about any of them, please reach out to the New York
Missing Persons Clearninghouse
by calling 1-800-346-3543.
More From WNBF News Radio 1290 AM & 92.1 FM