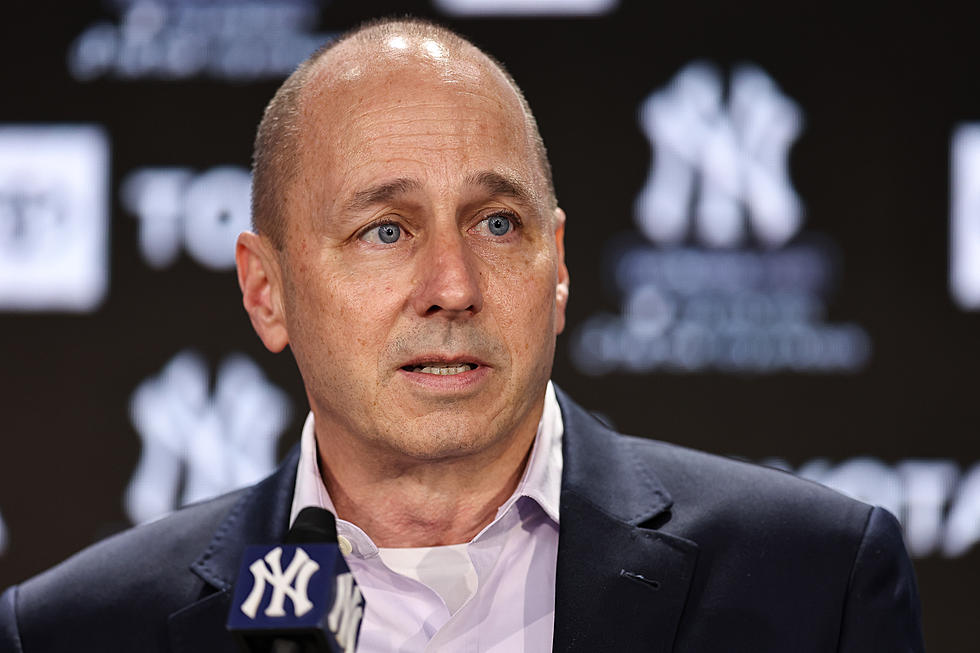 When Is It Time For The Yankees To Move On From GM Brian Cashman?
Getty Images
Brian Cashman has to be gone at the end of the 2023 season.  The Yankees are simply pathetic to watch and they made no moves at the deadline.  Brian Cashman continues to do the same things and the Yankees continue to make no progress.  The pinstripes acquired two bullpen arms and nobody knows who they are.  The fanbase deserves better as these are frustrating times for this team as they are currently out of the playoffs and last in the American League East.  Something has to change.  Below is my quick take on this as seen in the Times Union:
The New York Yankees did not make any big moves at the trading deadline because there were not any that made sense for General Manager Brian Cashman to move on. Cody Bellinger would have been a great fit, but the Cubs were not selling at the deadline. Bottom Line: The Yankees have more than enough talent to make the playoffs with its current roster,  but right now nobody outside of Aaron Judge can hit. There is still time for that narrative to change.
MJ and I had on our guy Eric Hubbs from Barstool Sports who covers the Yankees earlier this morning right here on Big Board Sports.  Hubbs is very good and keeps it real with the Yankees and isn't a homer like some Yankee beat reporters and writers can be.  Below is our full interview with him.
Time is running out for Brian Cashman and the Yankees now have two months to turn things around otherwise they will miss the playoffs.
The 2023 New York Yankees Photo Day
February 23rd was Photo Day at Yankees spring training camp in Tampa, FL. The team looks ready for action!
Ten Problems Will Keep the NY Yankees from Winning it All in '23
The New York Yankees will compete for a World Series in 2023, but they are not a perfect team, and these issues will still loom large throughout this season.
More From WNBF News Radio 1290 AM & 92.1 FM