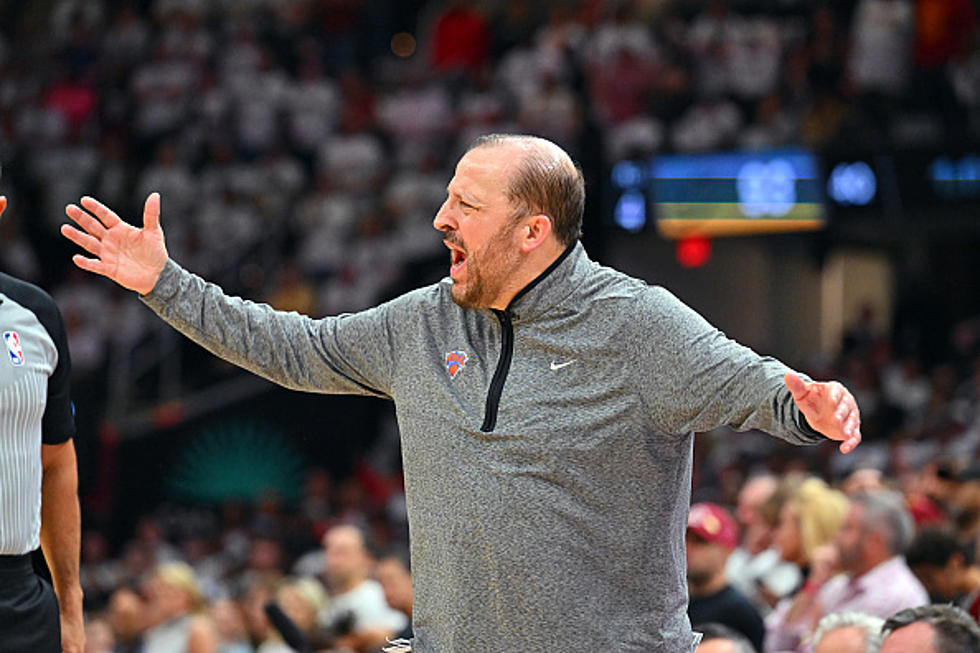 NBA Players Poll Not Kind To New York Knicks & Their Coach
Getty Images
The Athletic did an awesome NBA player poll back in 2019. The publication's beat reporters gave the players anonymity and asked them some pretty standard questions that included "Which current coach, aside from your own, would you least want to play for?" The answers were interesting and, in some cases, surprising.
Because of the pandemic and locker room access, the anonymous player poll didn't return until 2023. New York Knicks fans will certainly be familiar with some of the names listed as answers to not so flattering questions. 103 current NBA players participated in the survey. That is about 24% of all active players. As surveys go, that is an incredible response. So, the results can be considered pretty reliable.
The first, how did Madison Square Garden fare when The Athletic asked "What arena has the best fans?" Knicks fans came in a 3rd place tie with Golden State Warriors fans garnering about 10% of the vote each. The Boston Celtics fans finished on top.
When the NBA players were asked "Who's is the most underrated player?", it was no surprise that Knicks star Jalen Brunson was among the names at the top of the list. Brunson finished 4th in the survey, just behind Brooklyn's Mikal Bridges in 3rd. That question seems to be where any love for New York stopped.
When the NBA brethren were asked "Who's the most overrated player?", two New York Knicks made the list. Julius Randle finished an impressive 2nd, with teammate RJ Barrett finishing at #7, on the list that nobody wants to be on. That says a lot about what the league thinks of 40% of the Knicks starting line-up. It doesn't get much better for New York's oldest NBA franchise, when it comes to their coach.
One of the most overwhelming responses in favor or disfavor was to the question, "Which current coach, aside from your own, would you least want to play for?" Unfortunately for Knicks head coach Tom Thibodeau, he was the winner or loser accruing a #1 ranking with 43.6% of the vote. What can these responses tell us about the New York Knicks? As far as future free agents coming to New York, probably a lot. As far as wins and losses, probably not very much. It is a fun survey. Check it out on theathletic.com.
The Fast 5 - Five of the Fastest Cars In the World
As of 2020 these cars were considered some of the fastest production cars in the world.
FBI: These Capital Region Counties Saw Increase in Violent Crimes
The Federal Bureau of Investigation shared statistics that told shocking stories about crime rates in different Capital Region counties, and the growth in 2020.
2023-2024 Capital Region Concert Calendar
This Concert Calendar is updated regularly so keep checking back for the latest!
More From WNBF News Radio 1290 AM & 92.1 FM